Have a great idea for the app, but have no idea where to start and how to turn it into reality?
When you have an idea, the real story begins to roll.
Before you bring an idea to life, you need to answer a few questions:
Do you have time to work on your idea?
What do you need to build an app?
Do you know how to turn an idea for an application into reality?
What is the best way to build an application?
How will users like the final product?
First, you need an idea to develop any product or service, but the main driver is the impact you want your application to make in the world.
By 2023, it is expected that the mobile industry will contribute $4.8 Trillion to global GDP. Considering these statistics, it's no wonder why people want to create apps.
If you ever asked yourself a question, I have an app idea; what next?, keep reading because this is the article you need. We will discuss the main things to consider and focus on after coming up with an idea for an application.
Before you start creating an app
Once you elaborate on an idea and outline how you want your application to look, you either go into development on your own or find the right development team to develop it for you.
Before you step into app development, you need to know that app development is not cheap. So first, be familiar with pricing and what you can expect in terms of cost to avoid any surprises along the app journey.
Building an app is challenging. But these few steps will make it easier for you to start and confidently build your application.
Do you need an NDA for your app idea?
Suppose you have an idea for an app and discuss it with a potential app developer, an agency, or an investor. In that case, it is a smart business move to present a non-disclosure agreement before discussing your app idea.
A non-disclosure agreement (NDA), also known as a confidentiality agreement, is a legal contract between at least two parties. It protects confidential information, knowledge, or material and restricts parties from sharing this information with other parties.
An NDA is a great way to keep your application idea to yourself and away from your competition. So, protect your idea and sign an NDA whenever possible.
Conduct a market research
Before starting any work, it is essential to conduct research. Conducting research will help you create a different perception of the current market and competitors.
According to data available on Statista, there are more than 3.48 million apps on the Play Store and around 2.22 million apps on the App Store (third quarter of 2021). So here, you have to conduct a proper analysis of the best apps in the market that align well with your app idea.
Research is essential because it gives you insight into the strategies and mistakes of your competitors and helps you build an effective plan.
Also, to create an app, it's essential to know who your target, potential audience is. Your application must attract users' attention, solve a burning problem and give them a specific value to be successful.
Every successful application should solve a challenge for many. So the question is, which problem is your app going to solve, and for whom?
Gather as much feedback and opinions from your target audience as possible to understand their needs better.
Explain your idea in detail
The more you know and understand what your app should include, the easier it will be for you to make difficult decisions about it later.
When you have an idea, it often seems that things in your head can seem easy, but the reality is a little different. That is why it is crucial to announce the idea and explain it in as much detail as possible to ease the development process.
If you describe and document an app idea, including sketches or wireframes, you will save time and resources later in the development phase.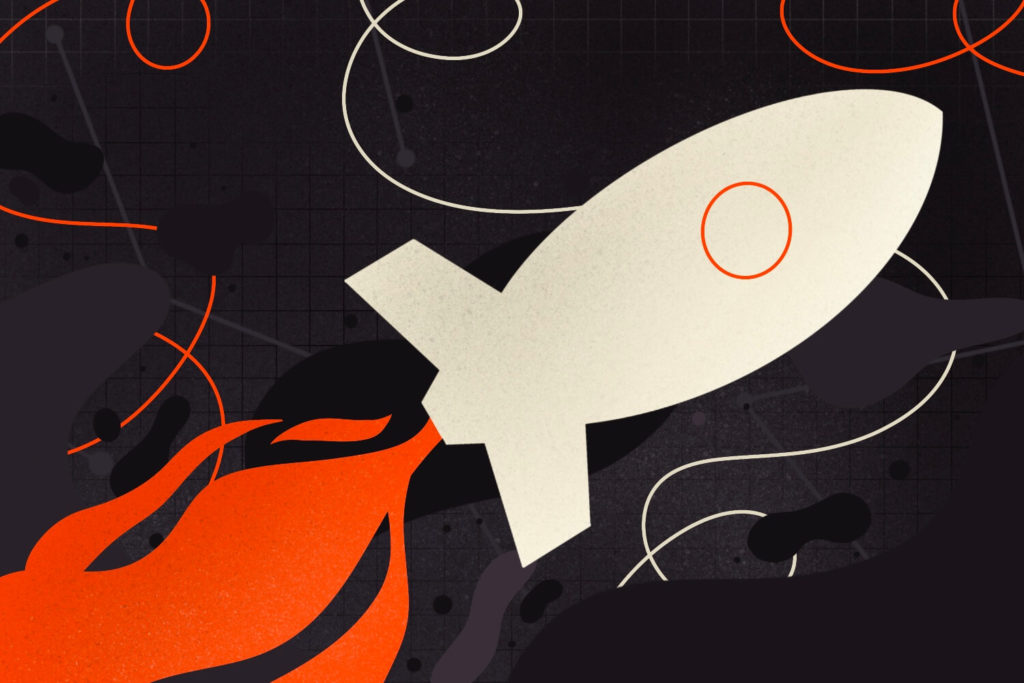 Find the right development team
Once you've defined your idea and explored the industry, it's time to find an experienced development company that will bring your vision to life. The expert team will most easily explain the complexity of application development and technology and provide insight into the development process.
Your development team should intuitively understand the idea of ​​your app and give suggestions on how to run it, and design an app that best represents your brand and offers all the features that users are looking for.
At Async Labs, we work hard to ensure that the applications we create are precisely aligned with the vision and add value to the finished product.
Develop a Minimum Viable Product for your app
Once you know what your app might look like, you can start validating your concept by speaking to your target audience. To do this, you will need to create a Minimum Viable Product (MVP). Download our minimum viable product template for free and get started now!
MVP version contains the core features of the application. Minimum Viable Product is the next step from your prototype, the first iteration of your app that you can conduct user testing with. It will give you valuable feedback and help you to refine your app.
Minimum Viable Product resolves some of the most critical questions:
What issue does your app resolve, and how?
What will encourage the user to download the app?
Which is the unique app selling proposition?
What are the main features of your app?
Create a marketing plan
Before users become committed to your application, they have to know that the application exists, then they have to be familiar with it and interested in using the application. This is followed by everything else – purchase, potential customers, recommendations, etc.
It is essential to create awareness and evoke interest in the app. For example, you can use social media and apply marketing strategies.
Here are some essential tips to help you promote your app and execute your marketing strategy:
Test the app's beta version with friends, family members, and co-workers to check what functionalities need to be added or removed and see how receptive users are to your app's features.
Identify websites and tech blogs that will review your app. A third-party endorsement is the best form of publicity for your application. Pay attention to reviews posted by the users, and give your best to reverse any negative reviews.
If you have a startup app, request financial assistance via crowdfunding platforms and angel investors to save money.
Start creating a social media presence before launching your app to build a social network and relationship with your target audience. Also, make a list of influencers on social media that can recommend your app to their followers.
Once the app goes live, ask for reviews and user feedback.
Launch your app
When your app is beta tested and ready to deploy, it should be added to the appropriate Google or Apple stores so that your potential users can find and download it.
Once you run an application, it is essential to continuously use specific metrics to determine its success and performance while making improvements and corrections. Therefore, after launching an app, you will need to use the mobile app metrics to analyze your app's performance.
Launching is not the end of the application development process. If you want to meet your users' expectations, you have to regularly update the app with new, valuable, and exciting features.
From idea to implementation
Shift "I have an app idea, what next" to "I'm ready to bring value through an app. Where do I start?"
Transforming your good idea into a stable app with an exceptional user experience is a complex task and a continuous process. There will always be things to improve, fix or add. So, make sure that you work with trustworthy development experts and reliable business partners.
Having an app idea is an excellent starter for making a presence in the digital world. But to take your app idea to the next level, consider doing market research, find a good app development team, and create an effective marketing strategy to convert your idea into a successful app.
Do you have any questions about the app development process or startup app idea you'd like to discuss? Let's talk! If you have an idea to develop an app but do not know where to start, don't hesitate to contact us and find out all the information you need.
If you have the experience to share or have more questions on building an app, write to us.