Another year, another amazing recognition from Deloitte!
We are thrilled to announce we've again been recognised and featured on the Technology Fast 50 Central Europe list, landing at #42. We are also the only IT agency in Croatia to be featured in the main category, twice in a row.
The competition has been held for more than 20 years now in 3 categories: Technology Fast 50, Companies to Watch, and Stars of Positive Influence.
In the main category, Technology Fast 50, Async Labs was ranked 33rd last year, with 3 other Croatian IT agencies: Three of Them (19th), Flow and Form (32nd) and Reactor Studio (37th).
This year, eight Croatian companies were placed in the main category of fast-growing technology companies in Central Europe and we are on the 42nd place.
Other companies that made this year's list are: Aircash, Devot Solutions, Netgen, Uprise, CircuitMess, Amplifico (Parklio) and Cinnamon.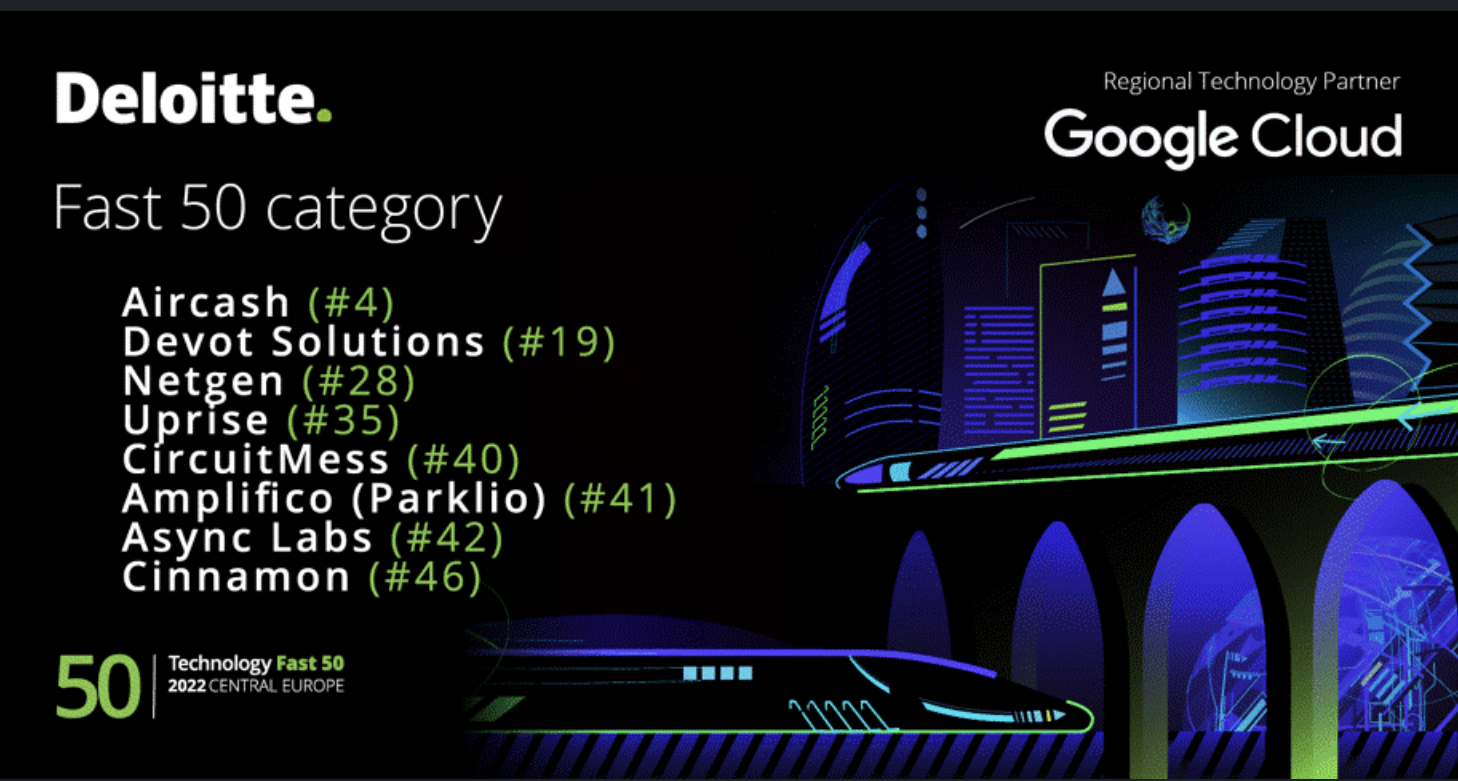 "When you work a lot, it's sometimes hard to stop, look behind you, and see how far you've come. This award recognizes that the effort we have invested in the development of Async Labs in recent years has paid off and that we have come a long way. Definitely, for the whole team and me, this motivates and inspires us to work even harder and better to stay side by side with the fastest-growing companies in Central Europe." – Alen Huskanović, director.
747% of revenue growth
Winners of Deloitte's Technology Fast 50 in Central Europe competition are determined based on revenue growth over four years. Async Labs made the list this year with a growth rate of 747%, while last year that number was 725%.
Deloitte is a multinational network of professional services with offices in more than 150 countries around the world.
The Deloitte Technology Fast 50 in Central Europe is part of Deloitte's global Fast 500 program. This prestigious annual award is a program that recognizes and profiles fast-growing technology companies in the region, while celebrating innovation and entrepreneurship.
Second recognition in a row
This is the second Deloitte recognition for Async Labs in a row. The agency was also listed as one of the best development agencies in Croatia and the region by Clutch. Since its introduction on the market 6 years ago, Async Labs has had continuous growth in all spheres of business and currently has a team of 30 people with offices in Zagreb and London.
Along with the development of custom digital solutions, marketing and design in industries such as fintech, esports and oil and gas, Async Labs stands out with its unique experience and portfolio of blockchain projects.
One of the projects better known to the public is Revuto, a successful Croatian fintech startup specializing in subscription management.
In cooperation with Revuto, Async Labs became one of the pioneers of crypto innovators – they were one of the first ones in the world to develop a native wallet on the Cardano blockchain platform.
In the beginning, while we were just another agency dealing with software development and marketing, blockchain technology offered us much more opportunities in the market. I am glad that we took advantage of these opportunities, and recognitions like the one from Deloitte, as well as every new one, are an incentive for us to further progress and work. – Alen Huskanović, CEO