Mobile app development and (digital) design may be the latest in a long line of industries that specialise in bringing ideas to life. But they are proving to be the most potent. Virtually any idea can be brought to reality given enough skill, and we at Async Labs are here to provide those skills.
Our goal is to put all our efforts into our clients, so we can all thrive together, and we are thrilled when that is actually happening!
Our teams' hard work has been recognised once again and Manifest has named us as one of the most reviewed and recommended Croatian companies, in three different categories;
Most reviewed app development company
Most reviewed design company
Most reviewed digital design company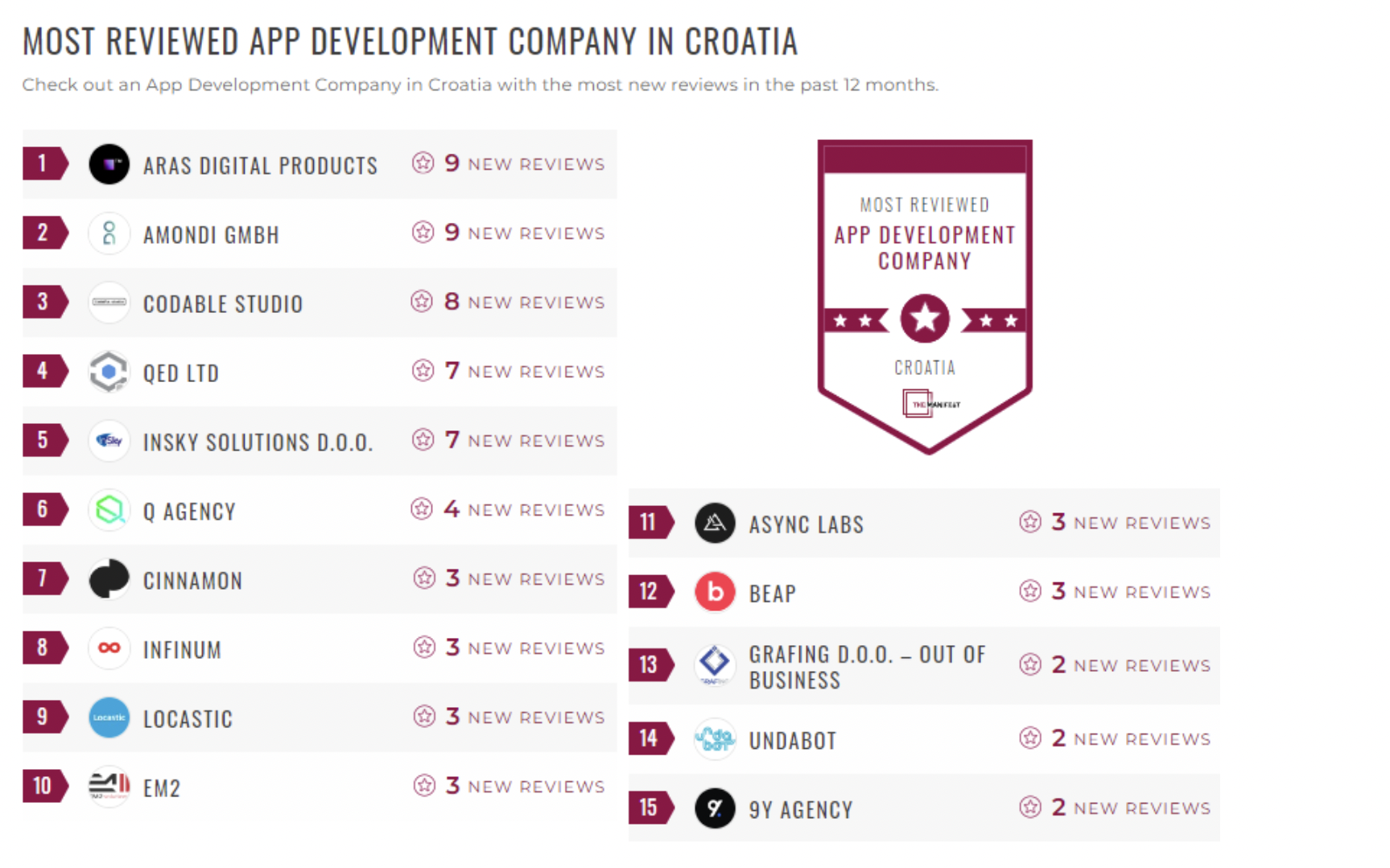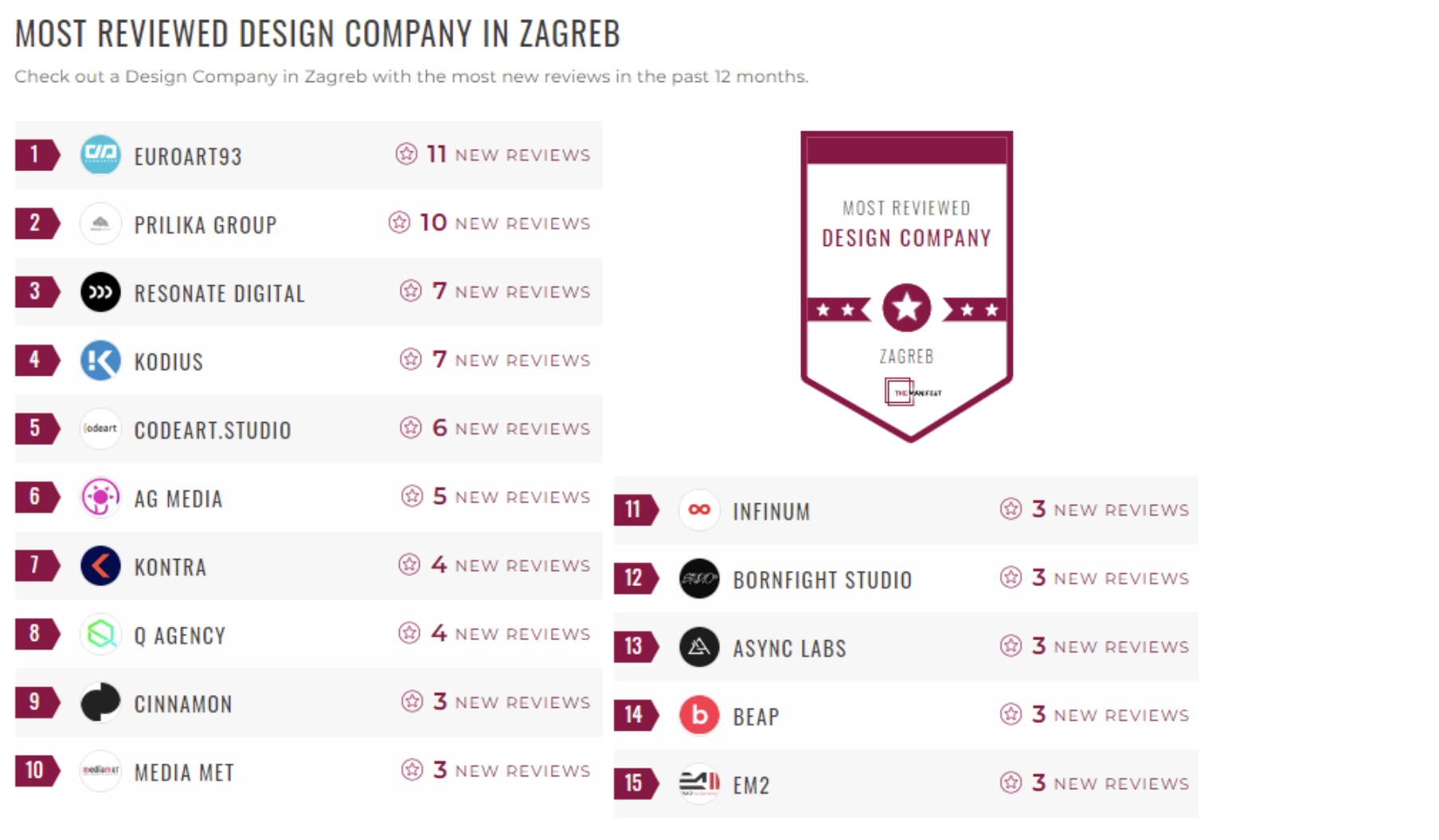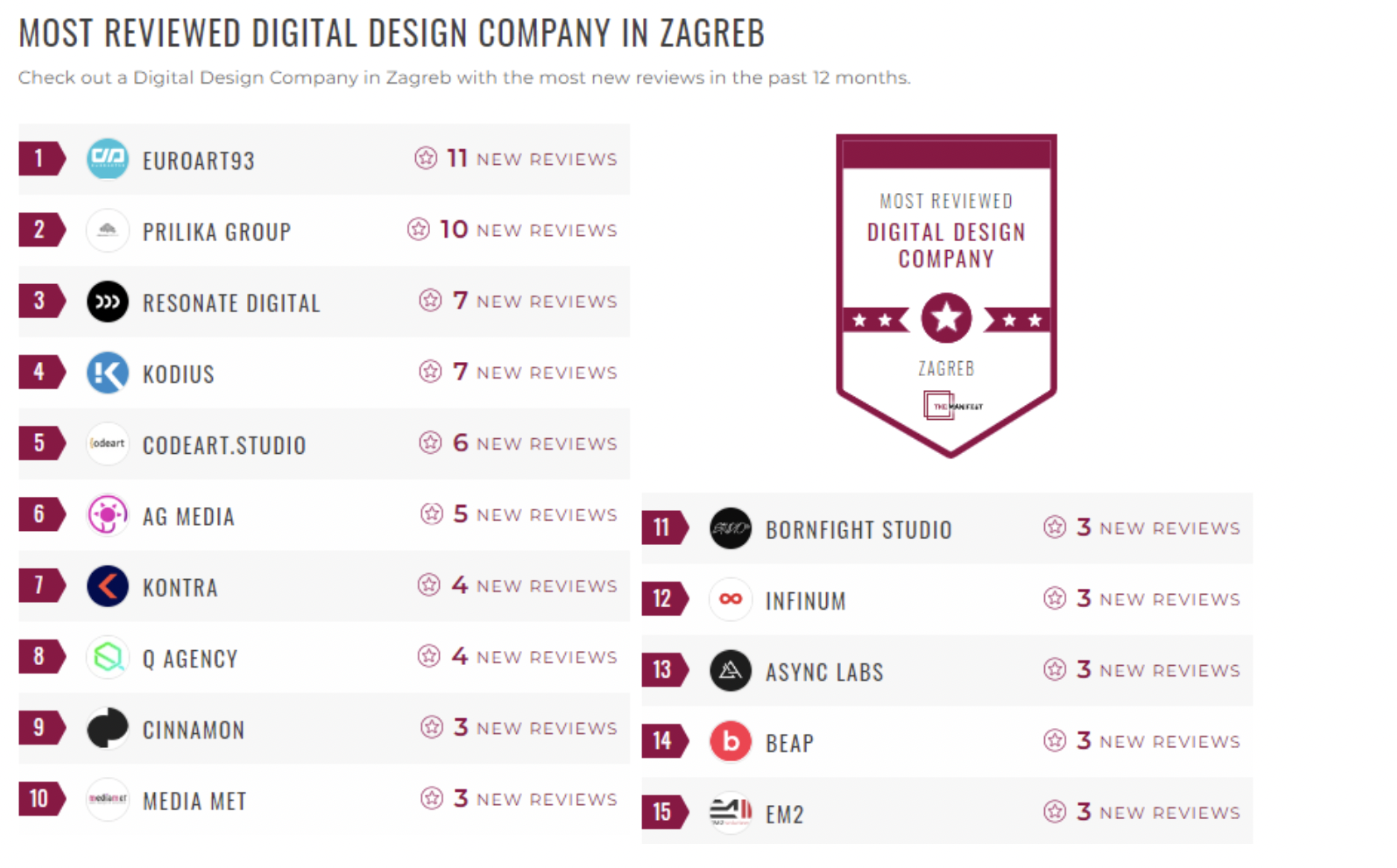 What is Manifest?
The Manifest is a business insights and how-tos platform that connects companies with their ideal project partners using a two pronged approach. They create rankings of the top performing service providers in various industries, and sponsor an awards program that recognizes teams that have made a significant impact on their clients.
The fact that we have a place on one of these rankings as well as an award from this platform, speaks volumes about the esteem we are given by our clients.
"This award is not just a recognition of our continuous hard work and efforts but an extra incentive to be even better and strive higher." – Alen Huskanovic, CEO of Async Labs.
Our gratitude goes to all the people who took the time to share their thoughts on our work. It means a lot to our team not just because of recognition, but for the learning that comes along with it. Our goal is to provide the best possible product for our clients, and each new piece of feedback brings us a step closer to that.
Learn more about our team and company culture here and if you have a business idea, be sure to get in touch and how we can make a positive impact on your operations by visiting our website.