Practical insights on product discovery workshop and how we do it
When you're building a new product, the journey from ideation to launch can be long and winding. It's a process requiring lots of collaboration and creativity, starting with the product discovery workshop.
What are the key factors that your product should address? What are the benefits of a successful product launch? How long does the workshop last, and who is involved?
In this article, we'll answer all those questions and more. We'll also give you a glimpse into the main phases of the product discovery workshop, so you know what to expect.
What is a product discovery workshop?
A product discovery workshop is a facilitated process that helps clients and a team answer critical questions about a product, its purpose, target audience, and features. It is an essential step in the product development process to answer a product's who, what, why, when, and how.
Discovery workshop helps clients organize their thoughts, ideas, and expectations around their project and plays an essential role in turning a concept into a usable product.
The clients must know the benefits of developing a digital product and what they will get, and the agency has to know what to create and how. Both client and the digital agency must align the expectations of the final product.
How does the discovery workshop work?
The Discovery Workshop is all about understanding your customers and determining their needs. The team will brainstorm and ideate possible solutions to your customers' problems during the workshop.
The goal is to develop viable product ideas that you can take back to the drawing board and start developing. This is a great way to get started on the road to creating a winning product.
What are the key questions that a product discovery workshop should answer?
When planning a product discovery workshop, there are a few key questions you need to ensure are addressed.
First and foremost, you need to have a solid idea of what you're trying to build. What are the specific challenges you're trying to solve?
You also need to have a clear understanding of your target audience. Who is your product for? And what needs does your target audience have that aren't being met by the existing products?
The workshop should also include a review of the competitive landscape. What are the main features of your competitors' products? And how do your product's features compare?
Finally, it's essential to outline the project timeline and budget. How long will the workshop last? And how much money do you have to spend on development?
What are the benefits of a product discovery workshop?
Discovery workshop helps to understand your customers better and meet their needs.
Decreases the likelihood that costly changes will need to be made as the development process progresses.
It helps deliver value to clients and users.
It helps to define your product features and requirements.
It assists in developing a product roadmap and timeline.
The workshop helps get everyone on the same page, align everyone towards the same goal, make better decisions, and improve communication among the team.
It accelerates the product development process.
It helps to reduce risk and uncertainty in product development.
The workshop is an excellent way to get feedback from stakeholders and users early on in the process.
It helps agency owners make decisions based on actionable information and data instead of blindly following assumptions.
It helps to ensure that the final product is aligned with customer needs and business objectives.
How long does the workshop last?
The workshop should last long enough for everyone to have a voice and for all the essential questions to be answered.
Generally, though, the workshop will last anywhere from one to two weeks to a few months, depending on the client's availability, the agency's resources, as well as the size and complexity of the project.
During the workshop, you'll have the opportunity to work with a cross-functional team to help you take your product from concept to launch.
The workshop involves various stakeholders in the product development process, including project managers, designers, QA engineers, developers, business analysts, and marketers.
How to run a product discovery workshop?
Workshop Agenda
1. Initial meeting
Kickoff meeting with a client
In the initial meeting, the product team meets with the stakeholders to define the problem that needs to be solved, explain the process and clarify the client's expectations.
Before the actual implementation of the discovery workshop, it is essential to get inputs and an impression of the project itself, how big the system is and how deep we need to go, what problem is to be solved, define the scope of work, specifications, and the budget limitation.
Project managers can accurately estimate essential elements, such as cost and scope, based on all these factors.
The goal of the first meeting is to get all the essentials out. It is good to make an MVP at this stage. MVP is the core part of the application that solves the problem. Later in the process, you can upgrade it to the final product – add additional features and create a product that will fix an issue and become a real customer need.
2. Problem definition
The first step in the discovery workshop is to define and validate the problem. Determine whether the problem you're attempting to address is genuine and requires resolution. What are you trying to solve? What needs do your customers have that you're not currently addressing?
Once you have a good understanding of the problem, it's time to start brainstorming solutions. This is where the real fun begins!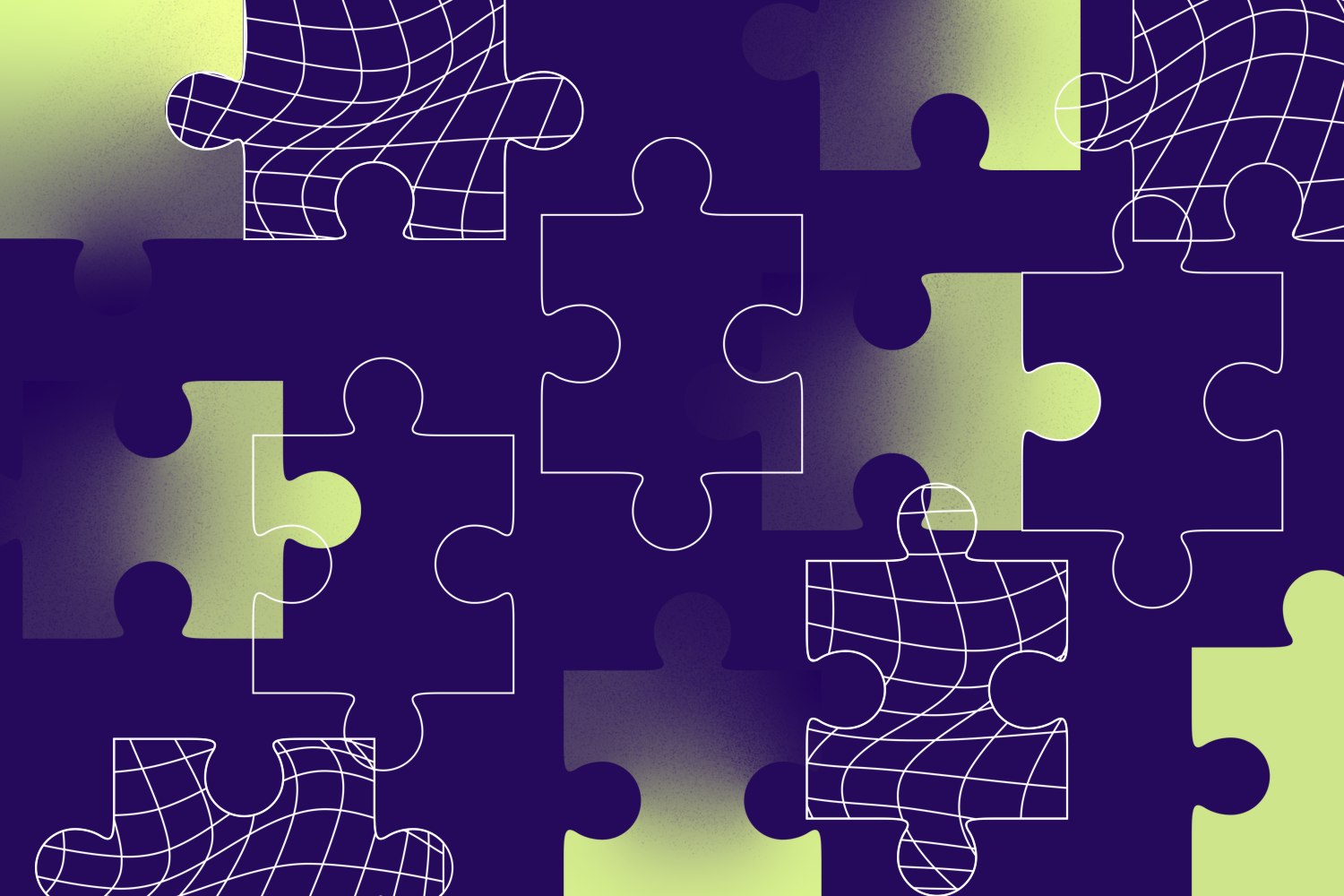 3. Team synchronisation
At Async Labs, we give our experience and expertise to clients to arrange their products for the business goals they aim for. We have meetings with clients until we have all the information we need, such as the client's mission, vision, goals, business plan, user personas the client is targeting, etc.
The entire performance team must participate in the Discovery Workshop to know why something is done, how it is done and why it is done in a certain way.
The clients give ideas of what they want, and then we arrange everything in terms of functionality and a logical line.
There are several very useful techniques to use during team sync and ideation:
User journey map: In this stage, we work together to identify the app's leading user roles. Then we map each user's journey and establish essential functionalities and details. We put a lot of emphasis on feelings and emotions that potential customers might have when using our design.
Brainstorming: Gather the team and generate as many ideas as possible in a short time.
User persona/Proto persona ("Who are we designing for"?): User personas are archetypical users whose goals and characteristics represent the needs of a larger group of users. Unlike the standard user persona, proto-personas describe a product's target users and audience based on the stakeholders' assumptions.
User story mapping or card sorting: The user journeys' high-level elements are mapped to lay the groundwork for the next stage – deciding what an MVP should include.
4. Wireframe and specification
At the end of each discovery, you should have enough information to make wireframes for the most essential flows so that the client has a visual display and can imagine how the final product could look and what can be expected.
When we have wireframe and a functionality specification, it is much easier to estimate how much the product could cost and in what period it could be developed.
In the end, the client receives a concise functional specification in which the technologies to be used, requirements, sitemap – the rough architecture of the entire system, phases in development (MVP, additional features) are listed, and how everything will work is described.
Discovery workshop outputs must be specific/concise enough to be used as a reference for system development.
Once the document is complete and you have all the technical specifications in one place, you can decide if you are ready to enter the application development process with us or develop it within your own team.
How to make the most of the discovery workshop?
A discovery workshop is a crucial part of the product development process, and it's where you and your team can get a deep understanding of your customer's needs.
But how to successfully run a discovery workshop and make the most of it? Here are a few tips:
Come prepared. Do your research, so you have a good understanding of your customer's needs.
Be open to feedback. The Discovery Workshop is an excellent opportunity for feedback and collaboration.
Make sure everyone is on the same page. This includes your team, stakeholders, customers, and the agency you work with.
The discovery workshop is essential for creating great products that meet your customer's needs. Make sure you take advantage of it!
The Discovery Workshop is the perfect place to start when you're looking to create better products.
Take the first step towards a brighter product future and improve your product discovery. Talk to our experts, get their feedback on your ideas, and learn more about our process and how we can help you bring your product(s) to market.