\- -/\ /\. -.. /--///. /-/- \/\- -\\\/\-\ \\ .- -\- \--. .\//.-\\-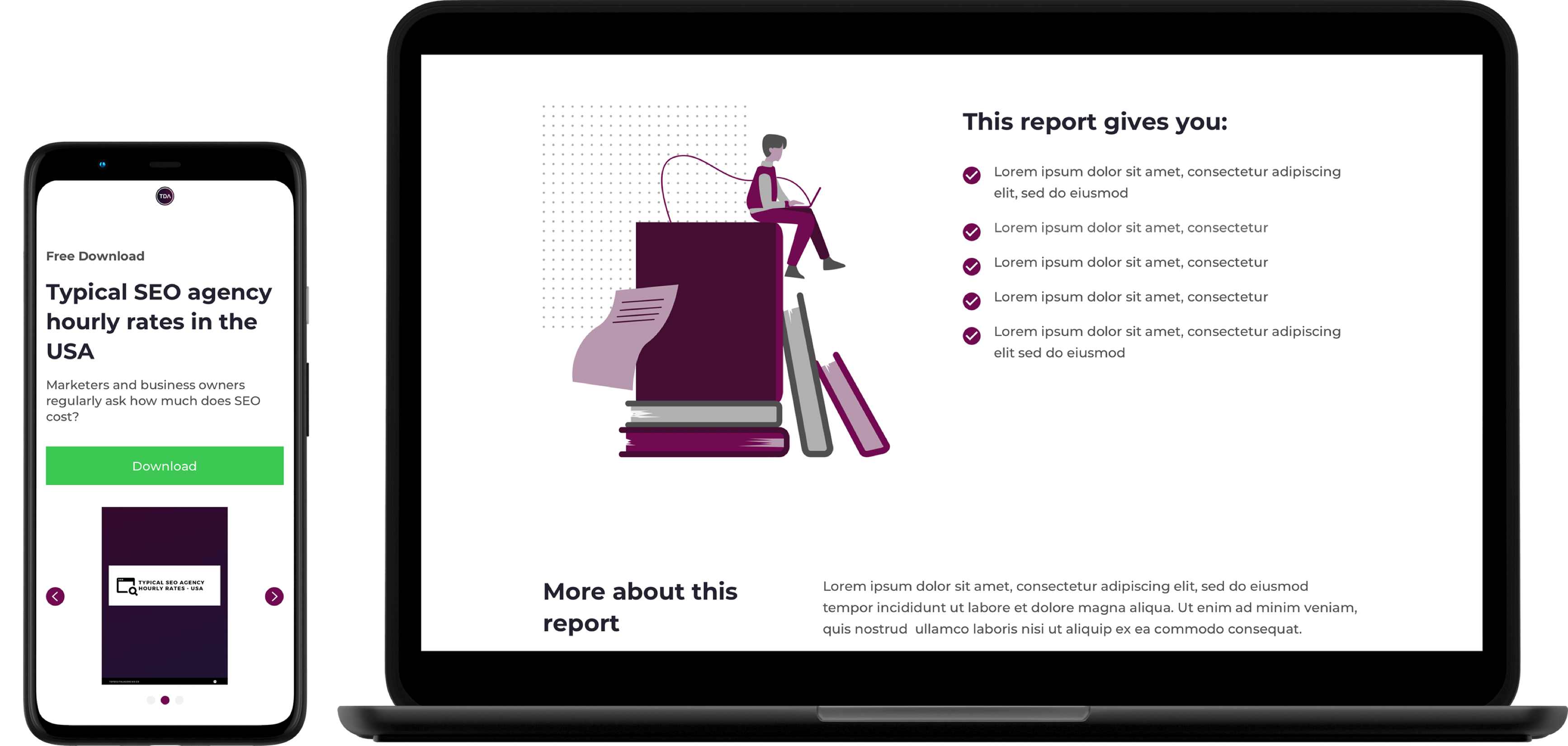 About
The TDA agency created an online platform where companies from different industries can post their projects and be connected with digital agencies from all around the world that can solve their problem.
Companies are coming from various fields, but all of them have one thing in common. They need digital agencies that can upgrade their business with solutions (development, marketing, etc). The TDA platform functions very simply.
A company writes a project brief and posts it, which is followed by agencies applying to these project proposals with a short pitch. In the end the company, based on information an agency sent them (pitch, project solution, timeline, portfolio of work…), decides which agency is the best fit for it.
Challenge
Since the TDA agency is a brand which is on the market for less than 3 years, they have media exposure only in their mother country (Croatia) even though they are working worldwide.
With this in mind, they need to get clients (companies and agencies) and convince them to use their online platform. To solve this they decided to go out with lead generation campaigns on social channels and they needed content that will be shown in various countries that they will use to attract leads.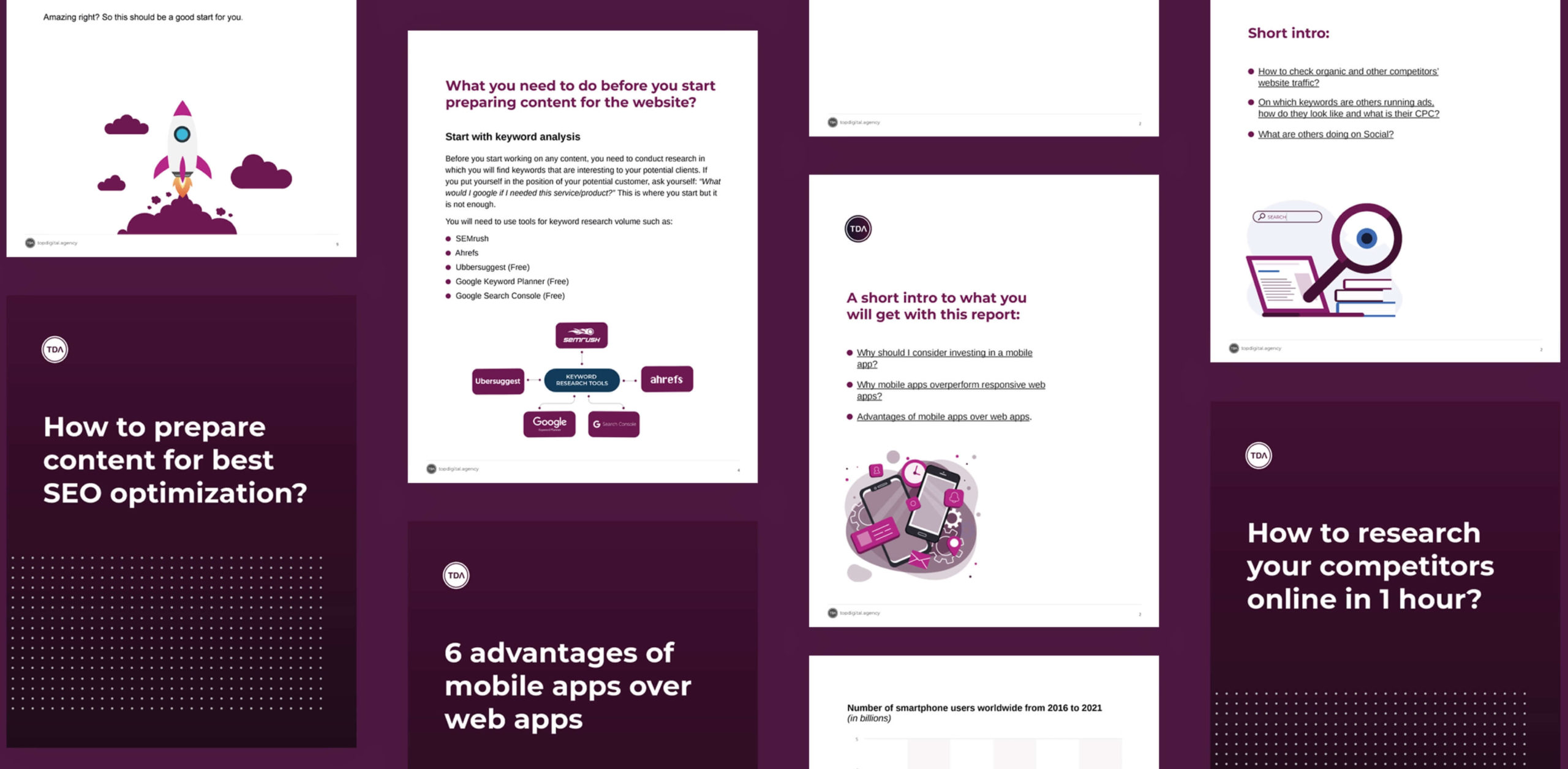 what we did
Solution
There are different ways to generate leads, but on social channels free and educational content with truly valuable information is something you need to give to potential leads. To generate leads we created ebooks and designed two landing pages.
Our starting point was the audience for which we needed to create content. They are not top-level people in the company, so we are not speaking to the owners of agencies and companies, but a level below. We needed to create content for people in companies that are in a leadership position and are trusted by the owners who are waiting for their ideas.
Prospective readers have to actually download the ebook from the landing page, otherwise, all effort is wasted. This is the reason why we designed two versions of the landing page with a clear call to action button to download ebooks, and TDA needed them for A/B testing to see which one is performing better.
CONTENT MARKETING
USER INTERFACE DESIGN
USER EXPERIENCE DESIGN
What we have
Results
In the end, we came up with three topics for ebooks where we created customized CTA titles for the target audiences. We have created original content and modern design for ebooks, both made inhouse by our agency.
Depending on the topic, ebooks have between 1000 and 1500 words. With custom made design they are10-12 pages long, which is enough to give clear information.
Here are the topics of ebooks, and you can see full ebooks on the TDA platform.
Ebook 1 - 6 advantages of mobile apps over web apps
Ebook 2 - How to online research your competitors in 1 hour?
Ebook 3 - How to prepare content for best SEO optimization?
For landing pages, we respected the color scheme of the brand and made the color of CTA to download the ebook stand out so readers know exactly where they need to click.
Testimonials
" They really went the extra mile to make sure their ebooks fit our brand aesthetic. "
brand Strategist & Digital Evangelist, TDA
Garry Mendez