The "Marketing and Sales by Numbers" conference, organized by Lider Media, marked its 8th consecutive year focusing on the dynamic field of marketing and sales. Held in Zagreb's Maksimir Park, the conference brought together renowned marketing and PR professionals from the industry in a record number this year. Alltogehter 28 experts shared their insights and experiences in six panel discussions and three presentations covering topics such as AI, sales trends, PR budgets, video content, and digitalization of radio.
The Wholly Trinity: Content, Customer and Video
The conference commenced with an enlightening message from the CEO OF Lider Media, Bojana Bozanić Ivanović. She emphasized the significance of content, customer-centricity, and the power of video. Furthermore, she highlighted the importance of data and the need to stay ahead of customer needs by offering innovative and sustainable solutions while maintaining a subtle and inclusive approach. She also highlighted the benefits of being environmentally conscious and how it can positively impact companies and agencies.
We have established that content is king, that the customer is king, that video is king, that data rocks and people are the key. Data is also key and we need to work with influencers because without them it is impossible to always be one step ahead. We need to be able to recognize customers' needs before they are aware of them and we need to offer solutions to those needs. We need to be innovative, modern, sympathetic, sustainable, and so on. And we'll all that, we need to bring profit to our own company. –

Bojana Bozanić Ivanović, CEO of Lider Media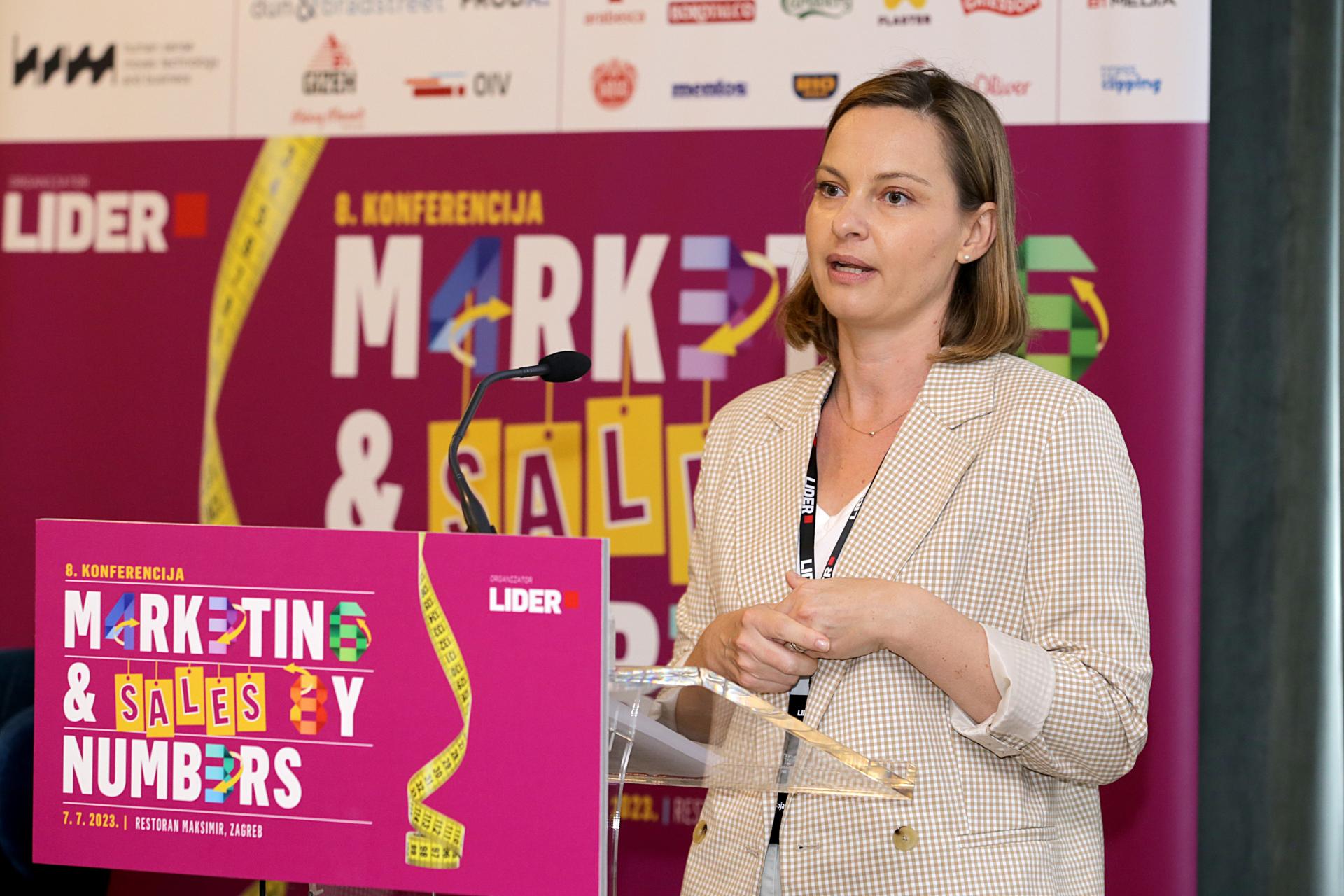 What's up (with) Marketing?
Marijan Palić, Head of Marketing at Leapwise, delivered a thought-provoking presentation, sharing insights on current trends and their impact on marketing. He discussed six trends projected to be relevant in the coming year:
Must haves of influencers and SEO
The rise of short video formats,
The growing importance of audio content,
The importance of user-generated content and creativity,
Targeting of niche markets,
Utilization of chatbots and artificial intelligence (AI).
Harnessing the Power of AI in Marketing
The panel discussion on leveraging AI in marketing shed light on the initial reactions and potential of AI technologies such as Chat GPT. Panelists expressed their amazement at the potential of AI and highlighted the importance of allowing users to experience it firsthand to fully comprehend its capabilities. The discussion further emphasized the significant role AI can play in enhancing customer relationship management (CRM) systems, sales processes, and pricing strategies.
Here are some key points concluded from the panel discussion:
AI has enormous potential and positive effect on marketing and sales
60% of today's employees work at jobs that did not exist in 1940
AI is mindblowing because it enables users first hand experience
If you talk to me about it – not that impressive,
If you can show it to me – that can be interesting,
But if I can try it myself – that is mindblowing!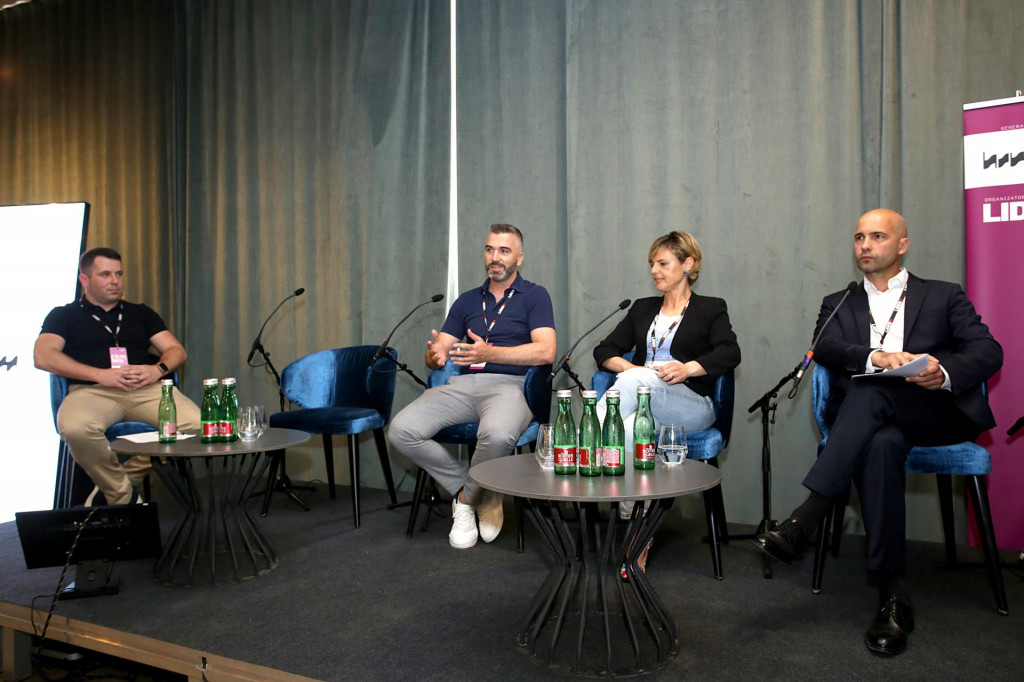 AI-Based Pricing Research
Robert Cuzela-Piljac, Business Development Manager for Adria Region at Horvath presented findings from a comprehensive study on AI-based pricing in various European countries. The research highlighted the importance of pricing management in achieving business growth and profitability, particularly in the face of market uncertainty, changing demand, and competitive pressures. The study revealed that AI-based pricing is a reality, not just a trend, with 80% of participants acknowledging its potential applicability in both B2B and B2C contexts.
The Future of PR and Cookies
In another panel discussion, leading PR Industry experts gathered to discuss the evolving landscape of PR budgets, which saw a significant 25% increase following the challenging year of 2020. The growth was attributed to the rising value of PR services, escalating costs for customers and suppliers, and the potential for exporting domestic PR expertise. The panellists emphasised the pivotal role of PR in crisis management, brand establishment, and understanding market dynamics, while also highlighting the necessity of adapting to emerging trends.
The value of public relations experts recognized in crisis situations can be very tangible and great. PR is becoming one of the key and strategic parts of many businesses. You cannot make a relevant business decision that concerns a large number of stakeholders without consulting with an internal or external PR professional. It becomes paramount. We live in a mediatized world where every little mistake counts, reputations are built over years and can be destroyed in an instant. – Mario Aunedi Medek, CEO of Media Val.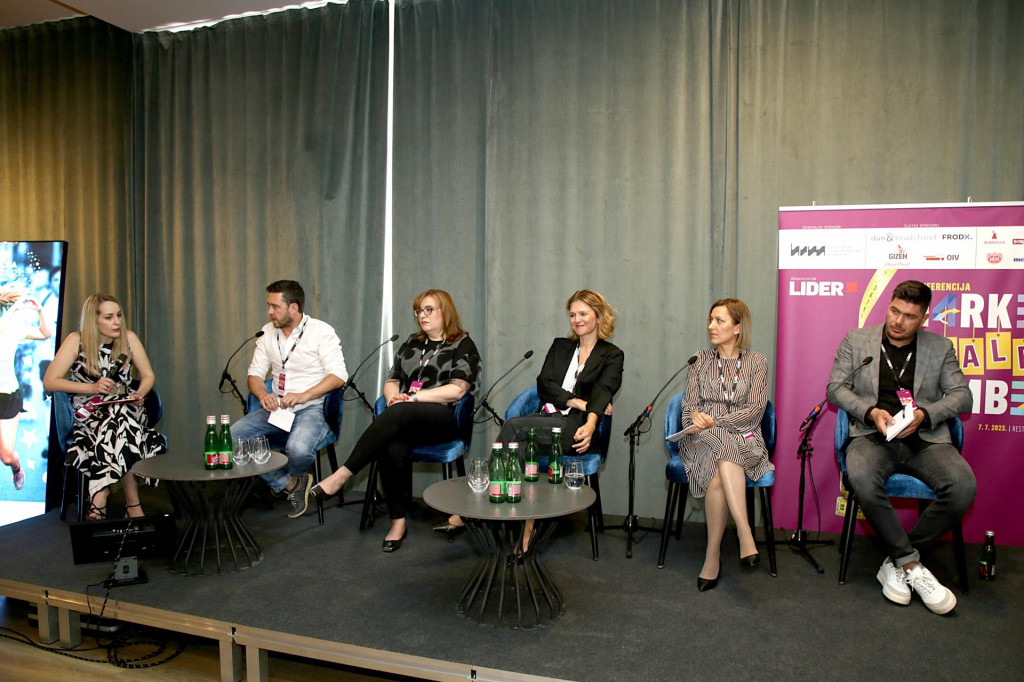 There was also a discussion predicting what we will do once cookies are gone – how will it impact users and digital marketing experts? How will it reflect on budgeting, campaign planning and management, will it help lower or raise prices, how will this affect "small" players, etc? General conclusion was that in spite of exciting innovations to come, adapting to the evolving cookie landscape may entail increased costs.
Additionally, the conference shed light on the transformation of customers and the significance of forging emotional connections with them. The panellists emphasised the effectiveness of loyalty programs, with data revealing that members of loyalty clubs tend to spend three times more than non-members. Furthermore, tracking customer data, such as active and registered users, as well as transaction ratios, was emphasised as vital for achieving sales success.
Conclusion
The "Marketing and Sales by Numbers" conference provided a platform for industry leaders to share insights and strategies for success in the ever-changing landscape of marketing and sales. From embracing AI technologies and leveraging influencers to understanding the evolving PR landscape and adapting to changing customer expectations, attendees gained valuable knowledge and inspiration to excel in their respective fields. As the industry continues to evolve, staying ahead of trends and incorporating innovative approaches will be crucial for future success.
Conferences of this kind are always a great reminder of how important it is to stay on track of trends and listen to industry experts. Even if you might not agree with them, you are challenged to constructively question your ideas, previous work and future plans and when it comes to marketing, it's always a good thing to reflect.

Marina Zubić, CMO at Async Labs