How do SEO copywriting services work?
Fun fact: The attention span of a goldfish is 9 seconds, while the human attention span is 8. The winning question is how to gain the reader's attention in just 8 seconds and keep the user on your website?
The answer is Copywriting. SEO copywriting.
In today's consumerism and increasing competition in the market, copywriting has become an indispensable part of every marketing endeavor.
Along with copywriting, one of the essential strategies for boosting your visibility and becoming a successful online business is the SEO process.
Want to rank better in Google's search results?
Why are quality SEO Copywriting services one of the most critical factors for good search engine rankings? Let's find it out! In our new article, discover best practices for the SEO process that will help you convert leads, draw in customers, and drive more sales.
How SEO can increase sales?
Let's see how people buy today. Imagine the following scene:
You want to buy a new phone. What's the first step you do? In most cases, you will open a Google search and type the appropriate "keyword", for example, "best phone 2021". Based on this keyword, many websites with this content appear on the screen. Then you will click on some page (a new study reveals that over 25% of people click the first Google search result).
If you like the content and get helpful information, you will probably click on the website or reach a company to ask questions or, in the end, place an order.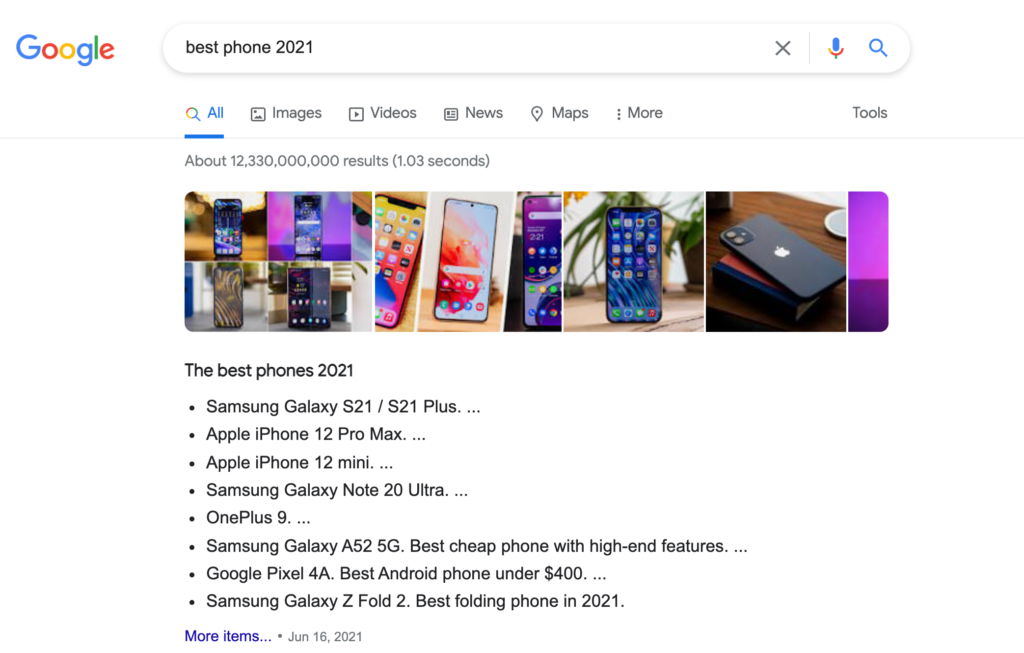 Do you know how people read?
There is a rule called The Gutenberg, which is the western habit of reading left-to-right, top-to-bottom. It is used to show a user behavior known as reading gravity.
For example, the bottom-right terminal area is where you should place your call to action. Although this is not some universal truth that works all the time, it is a good starting point for writing almost any type of content.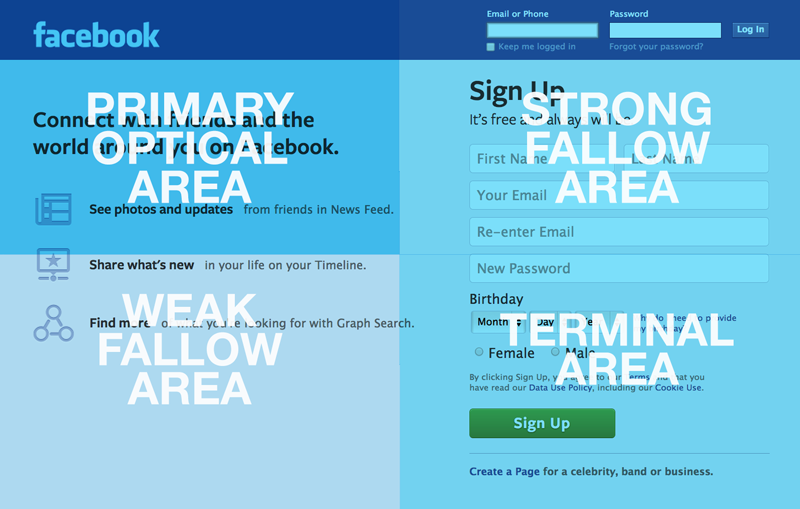 Source: Flickr
What is SEO?
SEO stands for Search Engine Optimization. In short, SEO means planning and creating content optimization.
Besides the quality content, which is still the king, another essential ingredient of SEO writing is carefully selected keywords, around which the whole story revolves. This way, your site can rank high among search engine results to be as accessible as possible.
The closer you are to the top of the Google search engine, you will successfully drive traffic to your website, which will lead to more queries and clients.
SEO begins with analyzing what the audience needs, what the audience is looking for and how to communicate it the best possible way.
When writing an article, put yourself in the reader's shoes and ask yourself a few questions to have a clearer picture of the content you are creating:
What is the purpose of a blog post?
Who is my target audience? Who am I writing for?
What do I want my readers to feel/know/do?
What benefit do my readers get from this article?
SEO is more than optimization; it is a strategy that requires time and effort but brings visible results and helps businesses grow. The SEO writing process helps in creating content that will reach the target audience.
What is SEO copywriting?
Copywriting is one of the best ways to establish the connection between you and your audience.
SEO copywriting is the process of creating useful, engaging, and valuable content that targets specific keywords and entices users to take a particular action, like:
educating your customers through content,
encouraging them to subscribe to an email list or buy the product,
increasing brand awareness,
reaching out to you via contact form.
It involves creating content that targets specific keywords to increase the relevance and authority of content and improve search engine rankings.
SEO copywriting services help you target your users and customers and solve their specific issues with well-created content, including research, text writing, editing, and optimization.
Essential steps for SEO copywriting

01. Create long-form and high-quality content 
Ideally, the article should have at least 1500 words. High-quality content should be informative, well-researched, and well written. Check your competitors. If they have more content, then you will need to exceed their average and write more.
02. Write headlines that will get you more traffic 
The title of your article is one of the essential elements. It is the first thing your potential reader sees. A page or blog post title should contain up to 60 characters and accurately describe the page content. Make sure the title is unique and awakens the reader's desire to click and continue reading. It should be catchy and informative to help you boost click-through rate and organic traffic.
The H1 tag makes the difference. Style your H1 tag differently than other headings and use only one H1 tag per page or article.
You also have to optimize the other headings, H2 and H3 headings. Use titles when it matters for structure; don't overdo them. Depending on the length and type of your content, sometimes you will only need H1 and H2. Balance is the key.
04. The importance of keywords
One of the basic principles of SEO is to make sure that your target keyword is included in your opening paragraph, title, and meta description. The keyword should also appear in the headings, which should be in H1 form, and subheadings, which should be H2 and H3 forms.
Pro tip: Use long-tail keywords with considerable monthly traffic and less competition than the search terms you are currently trying to rank on Google Search. For a 1500 word article, the keyword must occur at least three times through text.
05. Use keywords variations
To improve the search position, use your primary keyword and variations naturally in H2 or H3 tags throughout the article. This way, you will help Google understand the topical relevance, resulting in an improvement in the rankings of your keywords.
06. Analyze pages with higher rankings
Check the content your competitors create. How in-depth is the content, and how is it formatted? What keywords do they use, and what does their title tag and meta description look like? Do they have any images or videos, and how can you stand out and write a better article?
07. Work on your click-through rate
If Google sees a high click-through for your blog post in SERPs (search engine results pages), it will signify that readers enjoy your content, and you will get a better ranking. Write appealing and clickable meta titles and meta descriptions. Steps you can take to improve your CTR:
Include a date in your title. Example: Best Copywriting Blogs in 2023
Include a number/example in the title. Example: 8 Emails Your Guests Want to Read, Examples Included
Show results. For example: How to Write Blog Posts that Sell
08. Pay attention to internal and external linking
Have at least one link to an external source (link to some helpful content on another page or source). Have at least one link to an internal source (link to one of your articles, work page, or other links on the same website).
09. Optimize your images
Image optimization is crucial for search engines to understand better what an image is about. Optimize the following:
Image file name to be informative and accurately describe the image.
File size: The smaller the image size is, the better.
Image Alt Text: Describe what the image is about in a few words and use keywords that are relevant to the content.
10. Add Table of contents
This is one of the easiest ways to improve the search position. Table of Contents helps provide value to visitors to check specific sections most relevant to them. ToC provides a better user experience and allows users to see if you will answer their questions.
11. Format and style your content
Formatting and styling are essential for a great user experience. Ensure that your pages are easy to read on all devices. Specify column widths, set suitable font sizes, colors, alignment, etc.
12. Lists, enumerations, and bullet points
Use bullet points, lists, enumerations, and numbered lists to make your content more skimmable and visually attractive.
13. Optimize your content for E-A-T
E-A-T principle stands for Expertise, Authoritativeness, and Trustworthiness.
To rank high in Google search results, you need to have a good reputation, which means that trusted websites with authority and expertise about a topic get higher rankings.
14. Improve the user experience
Optimize your website and content for user experience. Load times, readability, easy navigation, engagement, everything counts! Google always puts UX at the forefront in the algorithms. You should too!
15. Update old content
You probably invested a lot of time in creating content. Go back and refresh old content. Find and fix any broken or outdated external links. Note that you can get penalized by Google for having too many broken links! Also, update your internal links too.
Go back to relevant old content and add links to these new posts as you create fresh content. This will help Google index your new pages faster and help your posts rank higher for relevant search queries.
16. Build up your backlinks
A backlinking strategy is crucial to build brand authority and trustworthiness. Remember the E-A-T principle? When a reputable website links back to your site, your EAT factor gets boosted. This way, Google sees your website as a valid answer for searchers.
What can you do to make a headline more compelling?
Here are a few ways to make a headline more compelling:
Use power words: Choose strong, attention-grabbing words that evoke emotions and create a sense of urgency. Examples include "amazing," "proven," "unbelievable," "revolutionary," and "must-see."
Ask a question: A headline in the form of a question can be intriguing and encourage the reader to click for more information.
Be specific: Be as straightforward as possible in your headline to give the reader a clear idea of what the article is about.
Use numbers: Numeric lists, statistics, and other data can make a headline more exciting and give the reader a reason to read on.
Keep it short and sweet: A too-long headline can be overwhelming and challenging to read, so keep it concise and to the point.
Add a sense of mystery: Create a headline that makes the reader curious and wants to know more.
Use active voice: Active voice headline is more engaging and encourages the reader to take action.
Using these techniques, you can make your headlines more compelling and increase the chances that your article will be read and shared.
How do SEO copywriting services help you be a leading player on the market?
A good SEO copywriting service for you will analyze your competitors and clients, their habits, behaviors, desires, and needs.
The data collected will be used for creating quality content on your website, through which you will reach potential customers faster, be more recognizable in an online world and get more clients.
Benefits of a quality SEO copywriting service:
Connect you with targeted customers who are interested in your products or services
Rank you in a better position on the search engine
Attract more traffic to the site
Help you turn website visitors into potential customers
Set you up as an authority in the industry
If you need help creating optimized content, our digital marketing agency Async Labs offers quality website copywriting services tailored to your business needs to improve your search engine visibility.
What do SEO copywriting services include? Tips and best practices
When you know what people are searching for and what they want, you are one step ahead!
Let's see what includes SEO copywriting services, which factors to combine and how to create content that appeals to human users and search engine algorithms.
SEO copywriting service includes some of the following activities:
Keyword research: Searching for keywords and topics related to your business
Website copywriting services (About us, product/service, FAQ, slogans, effective advertising messages, informative and educational content, product descriptions)
Content planning and writing: optimizing blog articles according to SEO standards
Landing pages
CTA buttons
Bonus tips & tricks for creating SEO friendly content
Know your users and research buyer persona
This is the first step. If you don't have relevant data and information about your user, their needs, and behaviors, you won't reach your potential customers.
Buyer personas are fictional representations of what your ideal customer looks like based on market research and your existing business data and customer profiles.
Research the keywords
There is no effective SEO strategy without the keyword research process.
Keyword research is the process of finding and analyzing search terms that people enter into search engines. The goal is to use that data for search engine optimization (SEO) or general marketing. Researching keywords provides valuable insight into the queries that your target audience is searching on Google Keyword research, the popularity of these queries, ranking difficulty, etc.
Write with your audience in mind
Users and potential customers are always looking for solutions. You have to let them know that you can offer them a solution, explain why it is the best choice for their problems, and then lead them to the action you want them to take (e.g. "Buy now", "Sign up for free").
For example, let's say you offer a lead generation tool. Your user persona and keyword research let you know that your target audience often queries "lead generation tools for b2b."
You want to be sure to incorporate this particular search term into your copy. This way, you speak directly to user intent in the hopes that they'll follow through with the desired action of purchasing your product because you've convinced them that your solution best fits their needs.
Be concise and straightforward
Informative, comprehensively written content and keyword combinations are essential for achieving good results.
The easier your copy is to read, the more likely it is that you'll achieve your ultimate goal of converting users. Nowadays, people don't have time to waste their time. There is no room or time for confusion. Give them correct, valuable, educational, but straightforward content that they can easily understand.
When it comes to writing style, make writing as natural as possible. Choose a topic and write how you would talk about it with your friends. The main goal is to make your content "short and clear." One of the best examples is the well-known slogan for Nike: Just do it!
Connect with your reader(s)
Utilizing the SEO copywriting strategy helps you directly show your audience how you solve their pain points and entice them to become your customers.
Copywriting and creating content is more than just writing words and counting them. Imagine it as the art of telling a story to engage the readers and the science of making it work for search engines.
When you master them both, you are on the right path to increase traffic to your website, keep existing and gain new customers, and increase revenue.
Looking for a new way of growing your marketing? If you need help analyzing and deciding which way to go, get our SEO copywriting services today! Stop wasting your time searching for the answers. Let our marketing agency find them and solve them for you.