\. .-\ \\/ //\ \--\--- .-\/ /-\/ ./...-/- // \\ .-. -\\. ./.\-./-\
1

Office Location Changed

Due to the expansion and employee growth, we had to move to a larger space with more office rooms. And we still need some more!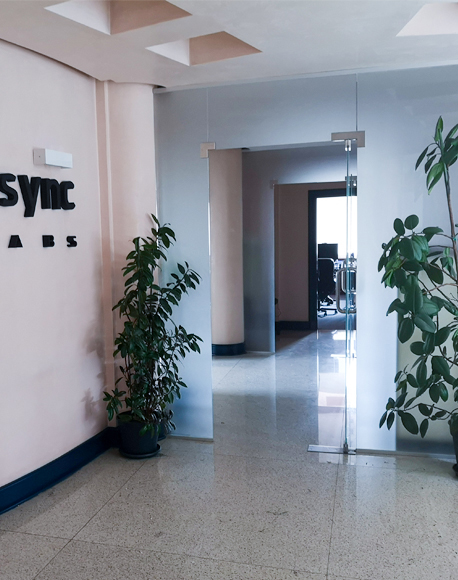 4

Clutch Reviews

Our clients know how important a good reputation is. They always willingly rate our work and leave us their reviews. Thanks to positive reviews and ratings from our clients, the world's preeminent ratings and reviews platform Clutch recognized us as one of the best Croatian software development agencies. We also proudly hold the Clutch award for one of the world's top companies in 2020.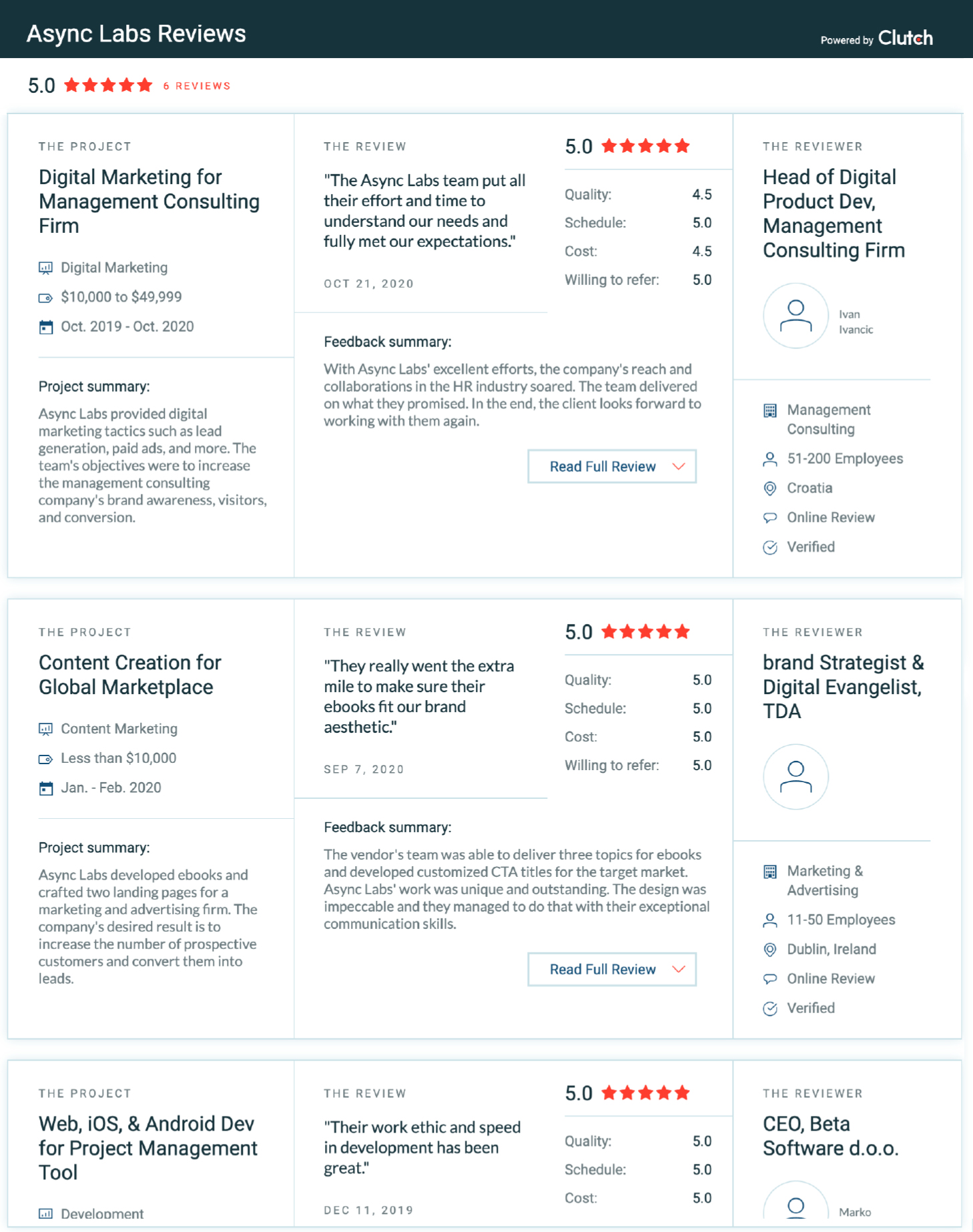 25

Active Projects

We are currently implementing 10 marketing and 15 development projects. Regardless of the project value, we are equally committed to every client and task and invest a lot of time, effort and passion for delivering outstanding IT solutions.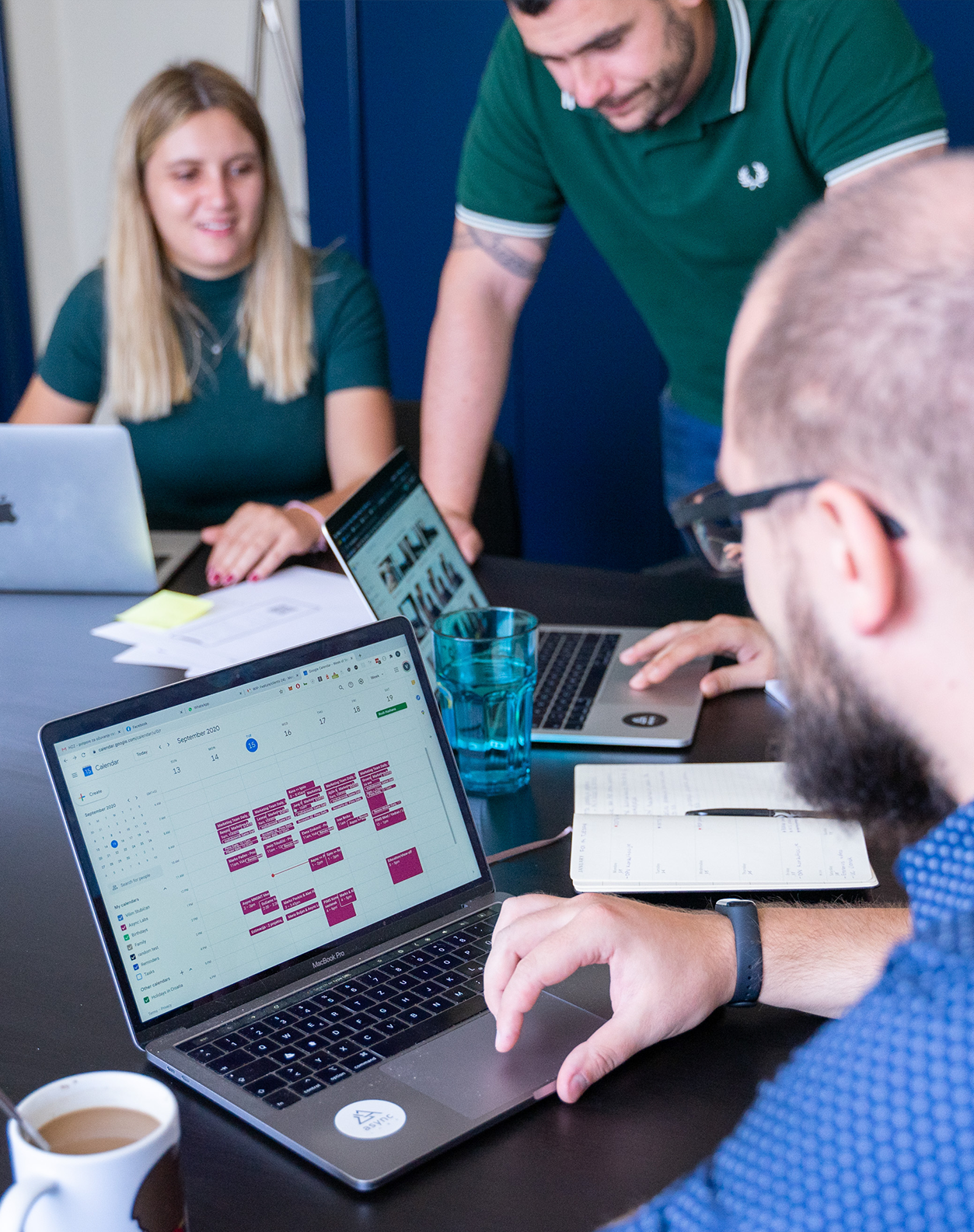 29

Team Retrospectives

One of the team ceremonies in our agency is the Retrospective Meeting. We stop and look back, overview and evaluate the things we have done. We do this to improve our processes and to move forward in the right direction.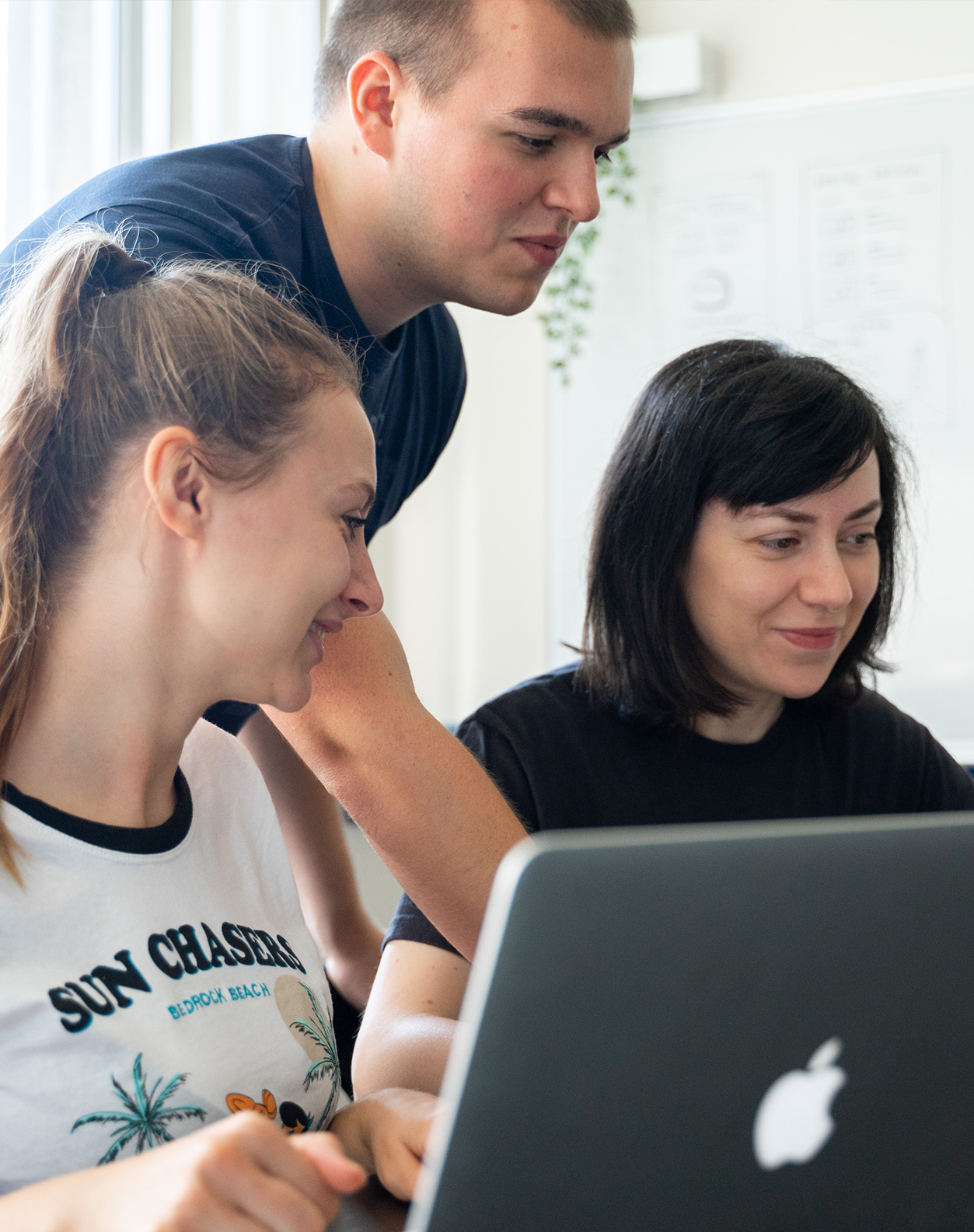 37

Internal Education Organized, 525 Hours Spent

Continuous education brings many benefits both to employees and the business in general. That's why our team members hold them twice a month. We value knowledge, so we often have live and virtual education from different areas of our work to learn new things, get an insight into other perspectives and gain technical skills.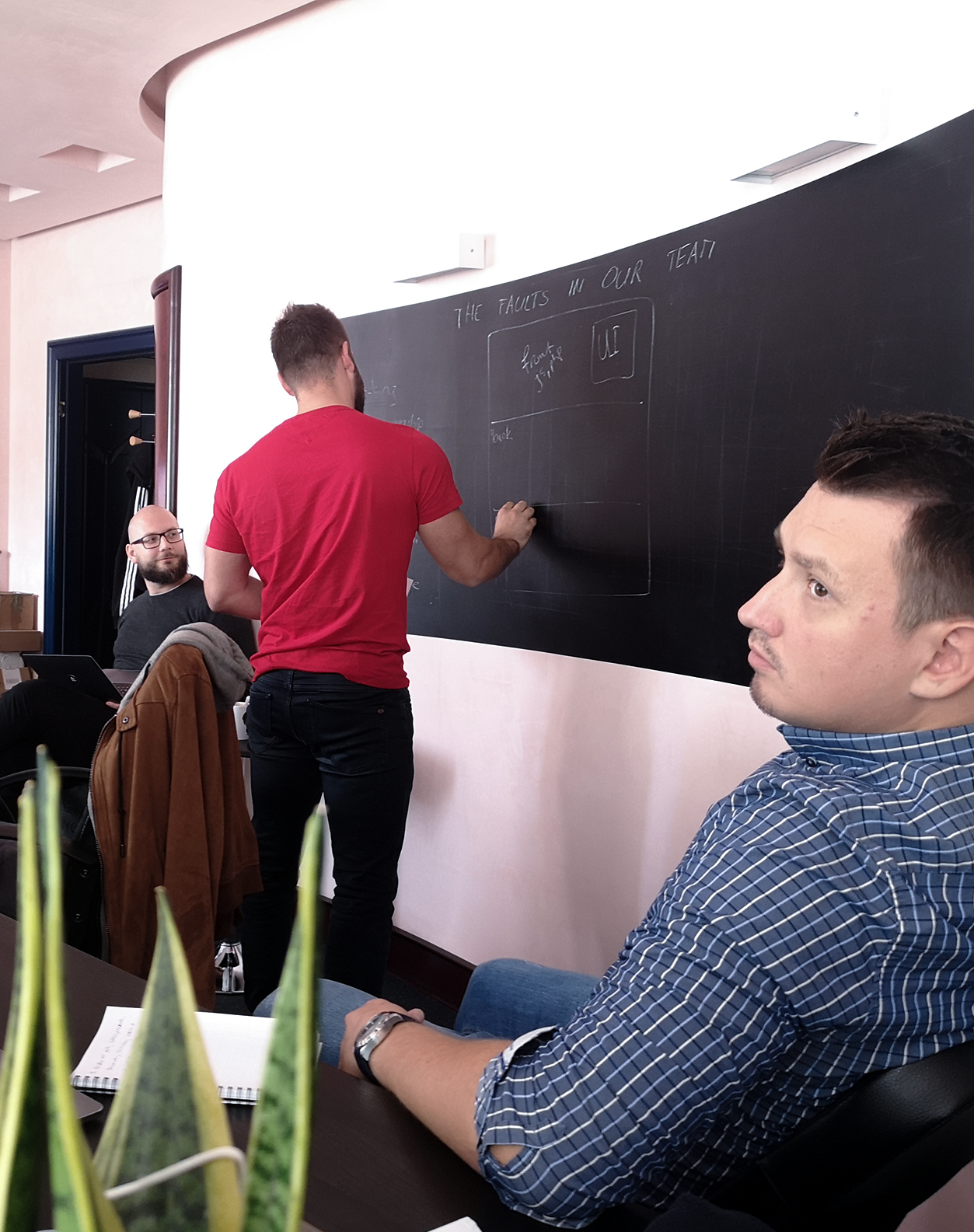 47

Strategic Relationship Meeting

We will do anything to see team members happy and satisfied, so we feel the need to give each other honest feedback several times a year. Every few months, it is our pleasure to sit down with each employee and talk openly about the scope of work, successes and things we can fix together for the better. Just like we put all our effort into clients' products, the same effort we invest in a relationship with our employees and genuinely care about them.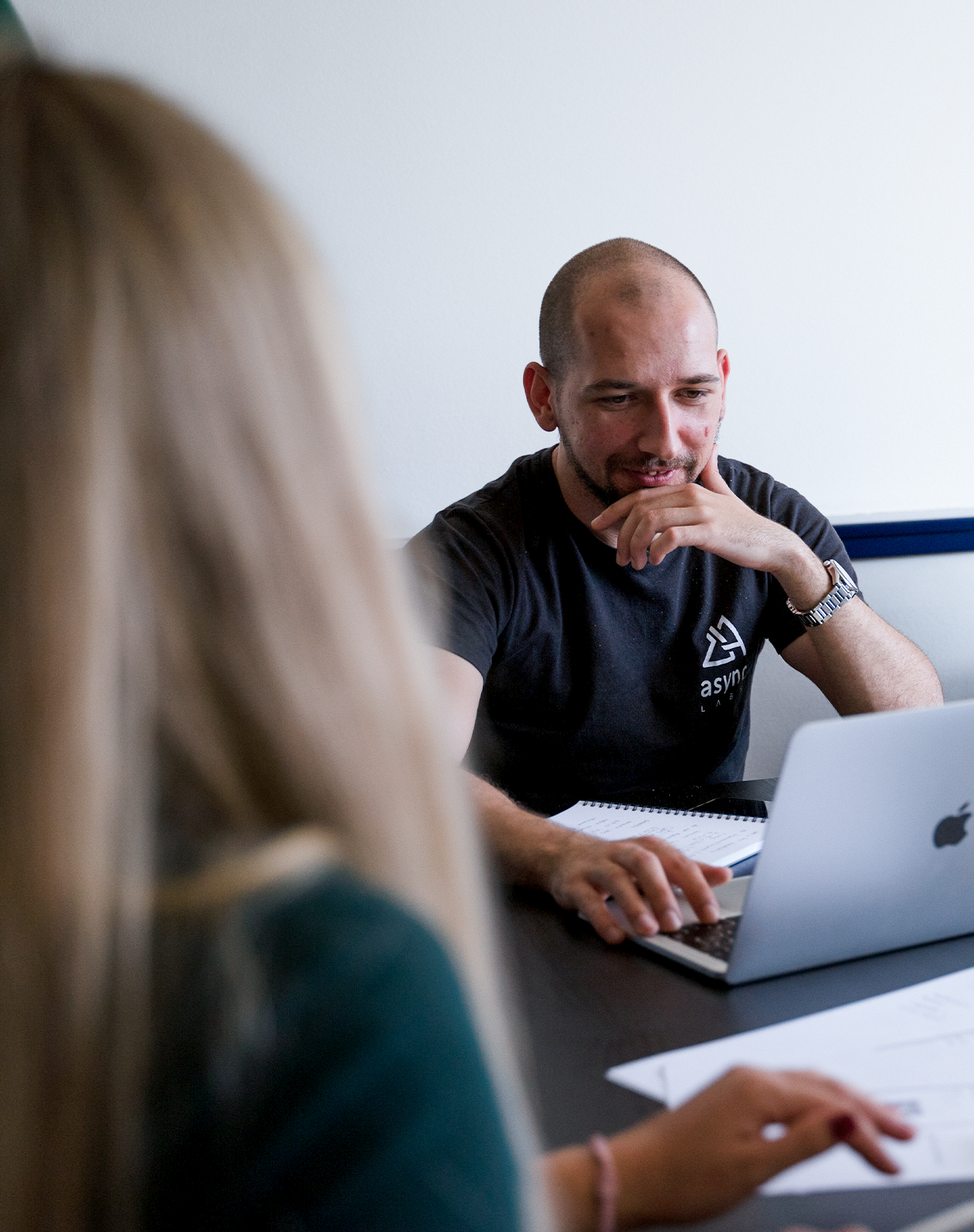 49

"Đevrek Fridays"

This year had 52 Fridays and in Async Labs, each one was the perfect opportunity for a bagel shaped burger, so-called "đevrek". Only 3 Fridays were an exception this year - the first one was when the holiday was on May 1st, the second one when the restaurant removed our favorite "đevrek" from the menu and the third one falls on Christmas day. Anyway, half of our team regularly and traditionally orders it once a week and persuades the rest of the team to join them on "Đevrek Friday".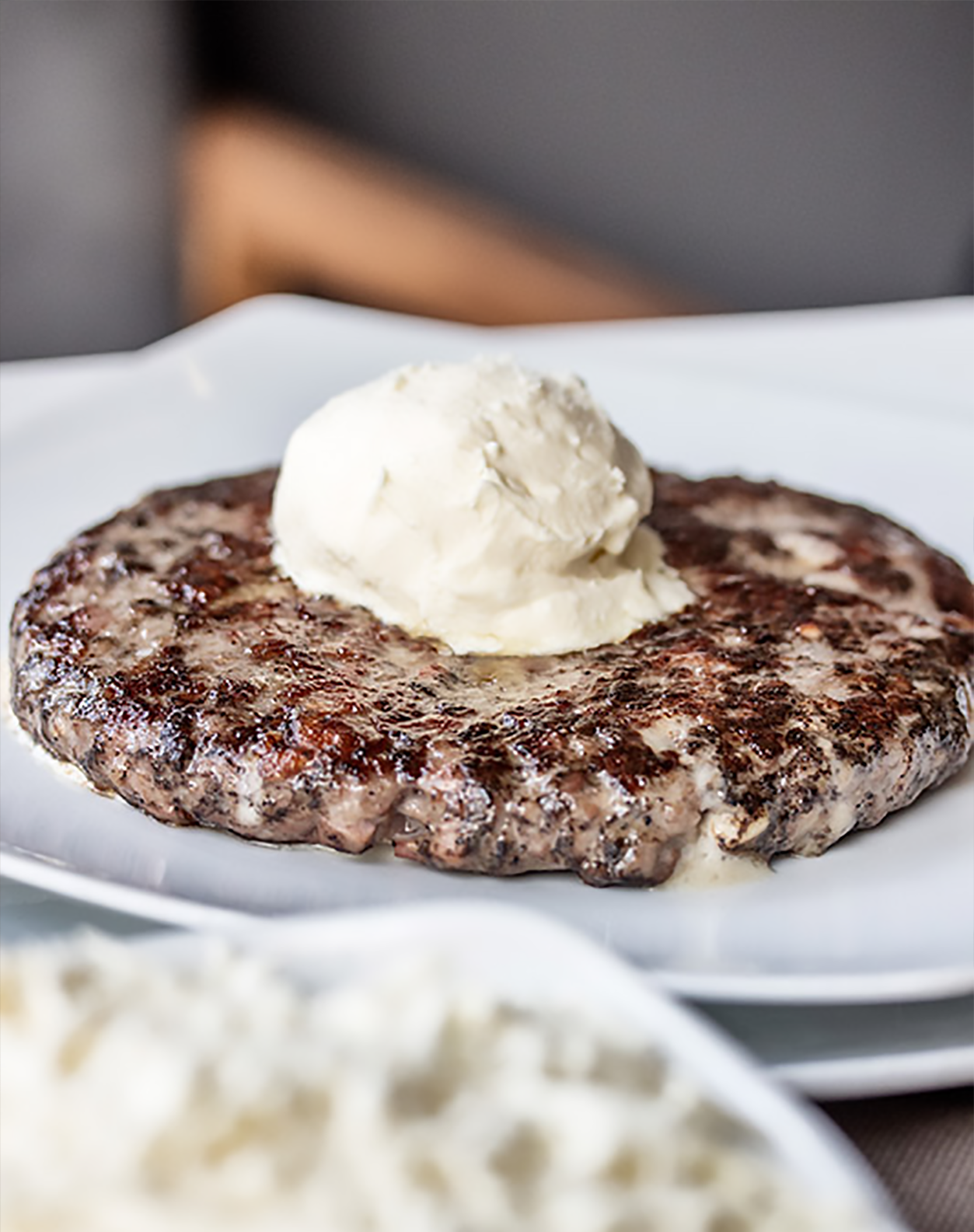 128

Production Deploys

We have to deliver our projects to our clients. We have successfully deployed our code 127 times in the past year. That one unsuccessful deploy? We forgot to clear the cache.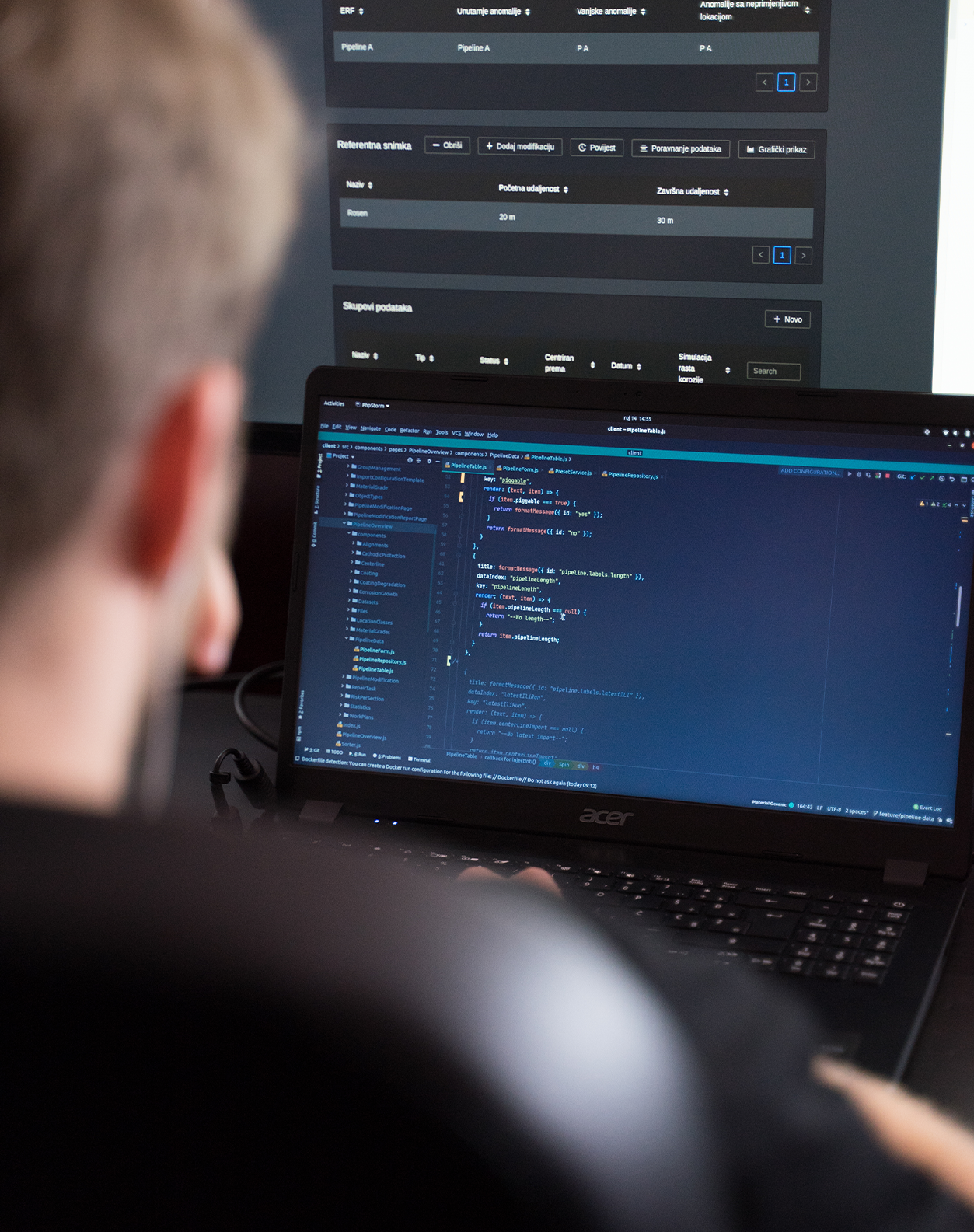 161

Job Applications

We received 161 job applications, which is an indication that people have recognized our values ​​and want to become a part of our team. It's not just that we are often looking for new employees, but we are also one of the most-wanted employers!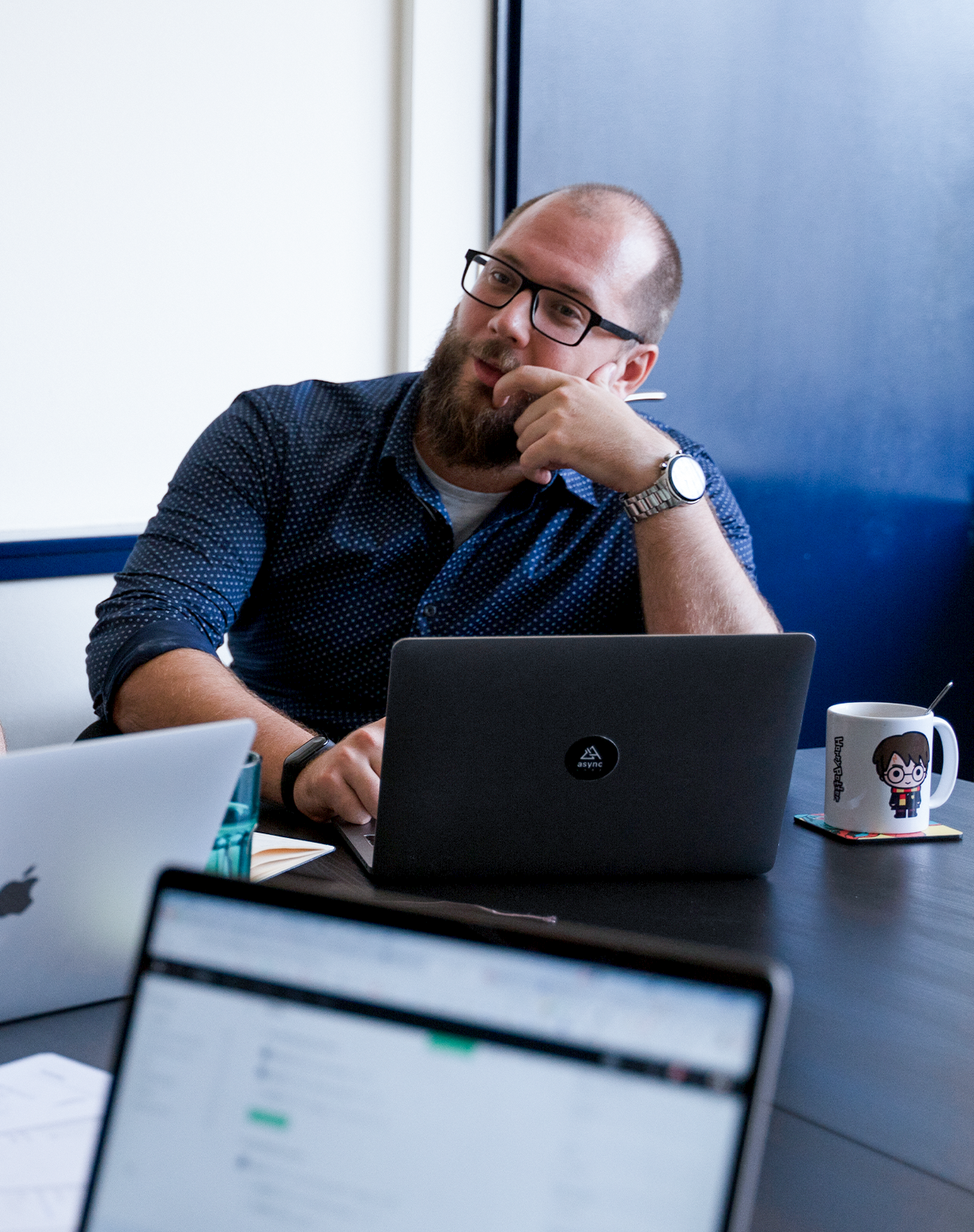 308

Multisport use

Just as much as we like to be agile, we love to stay active! Keeping our body and mind healthy is a priority.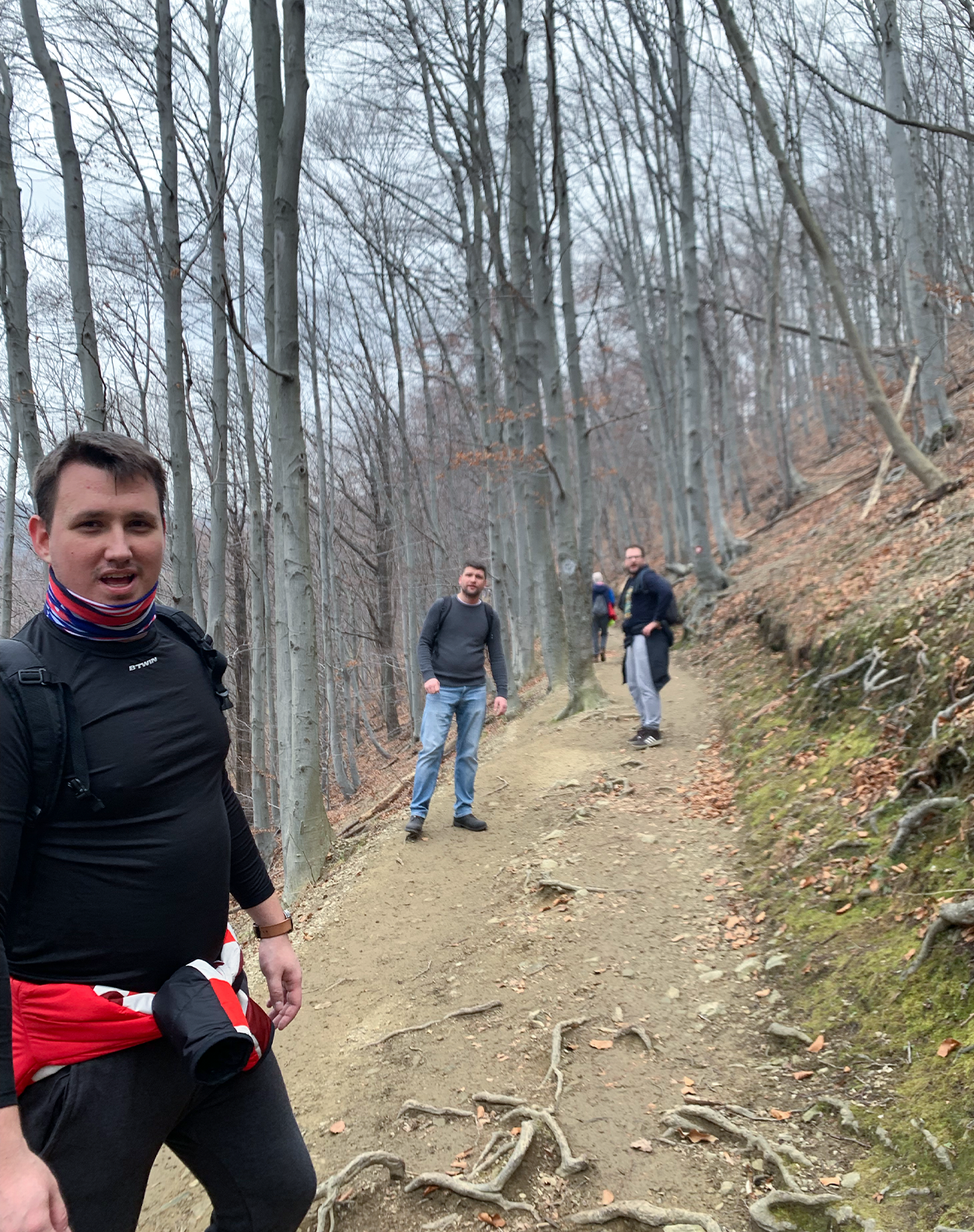 623

Pull Requests

Everything that we code, we also check one more time in our pull requests. On our pull requests, we often discuss different approaches and possible optimizations. In the past year, we had 5825 discussions, and all of them were resolved successfully!
4 348

Social Followers

Our number of people is growing not only in the team but also on social networks! We are active on several social networking services, and so far, we have 952 followers on Instagram, 1487 friends on Facebook and 1909 connections on LinkedIn.
Facebook:

1487

Instagram:

952

LinkedIn:

1909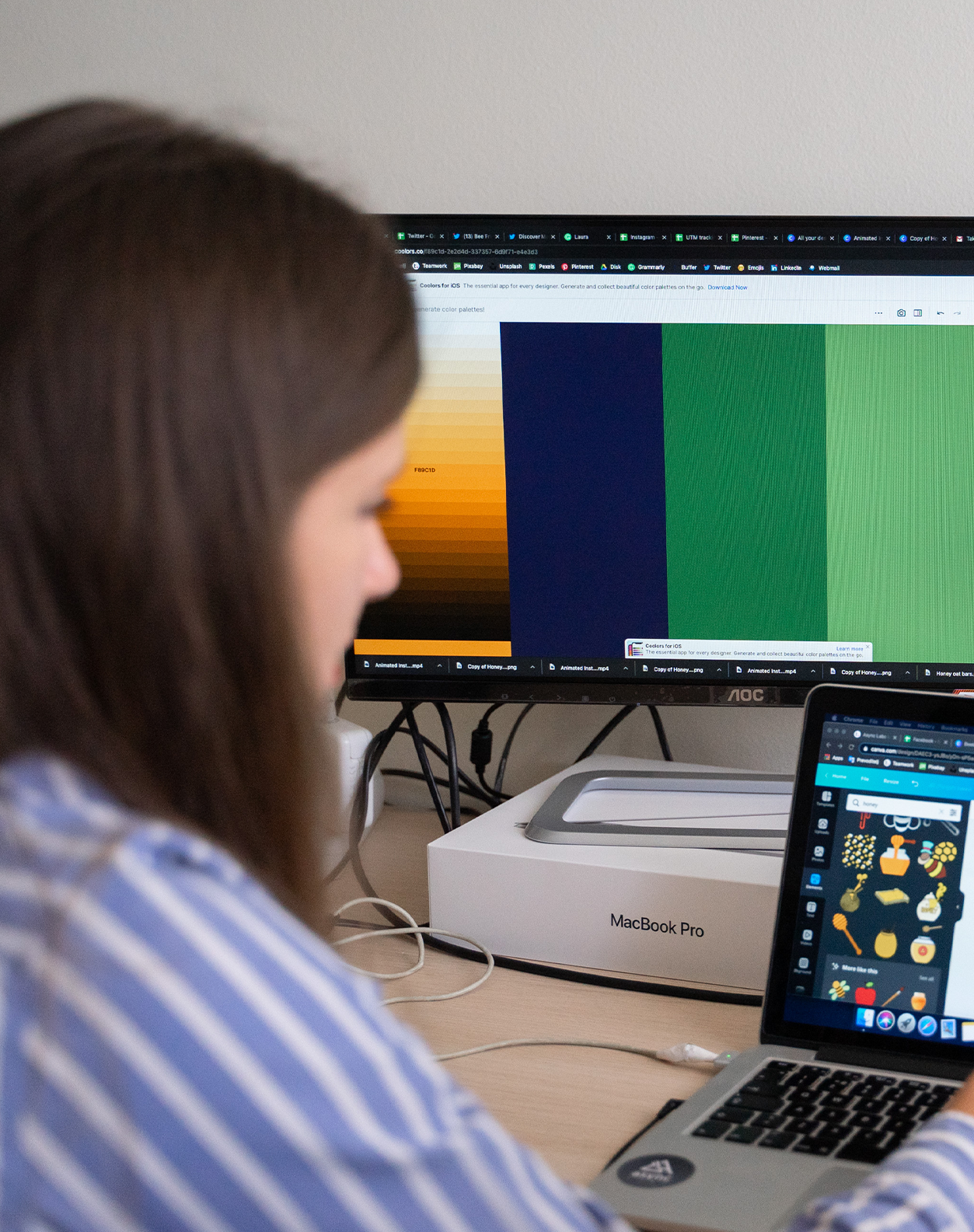 274 758

Written Words in the Blog Posts

We have generated 304 blog posts from articles through 8 ebooks and written 274 758 words for our clients and us. If we put all those words and blogs together, we would have a novel!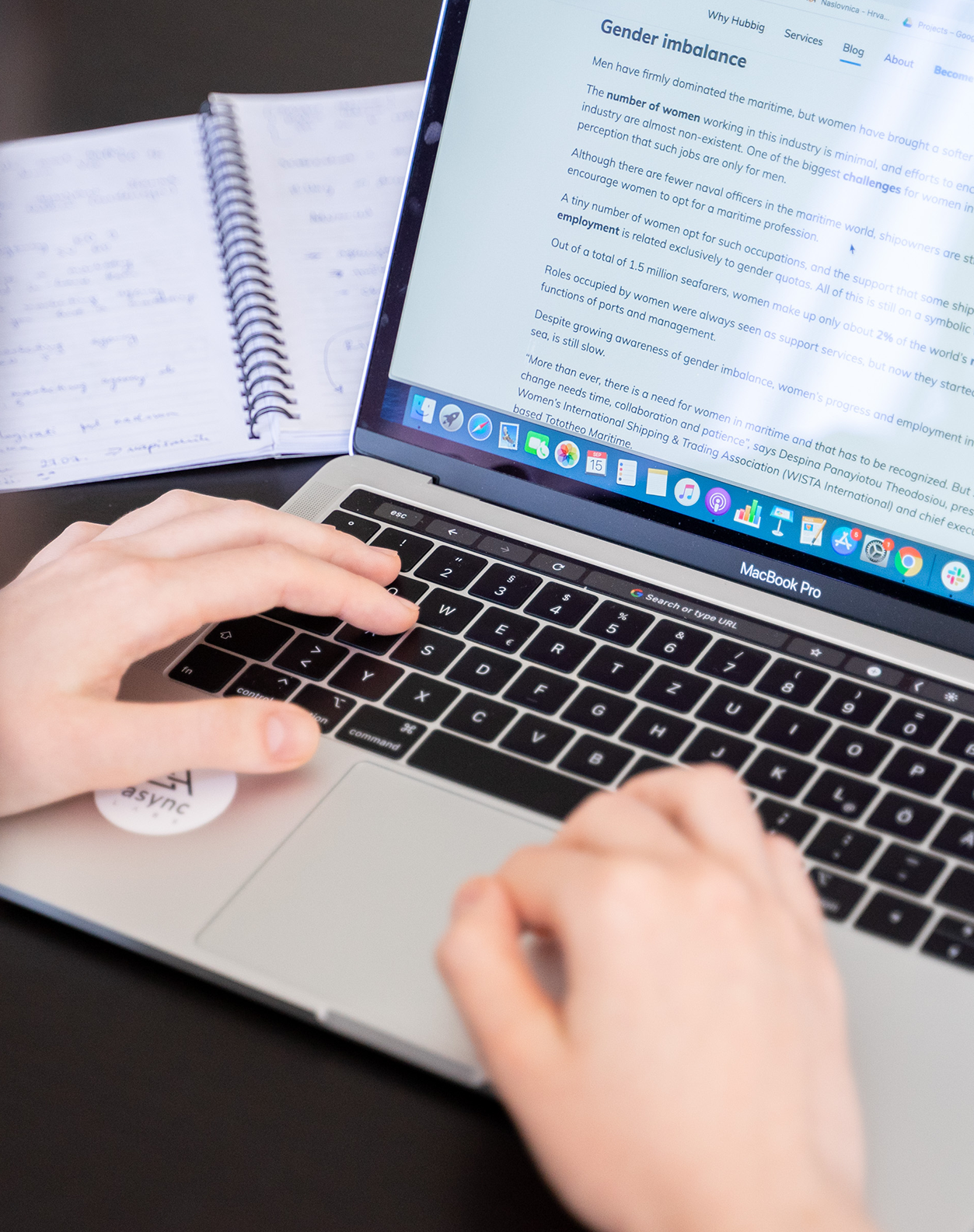 601 000

Slack Messages Sent

We communicate a lot - we talk with each other, actively listen to one another and, mostly, type messages. When it comes to communication, our employees' ability to successfully communicate with others is the number one skill. Remote work has undoubtedly contributed to typing and increased the number of messages sent via Slack.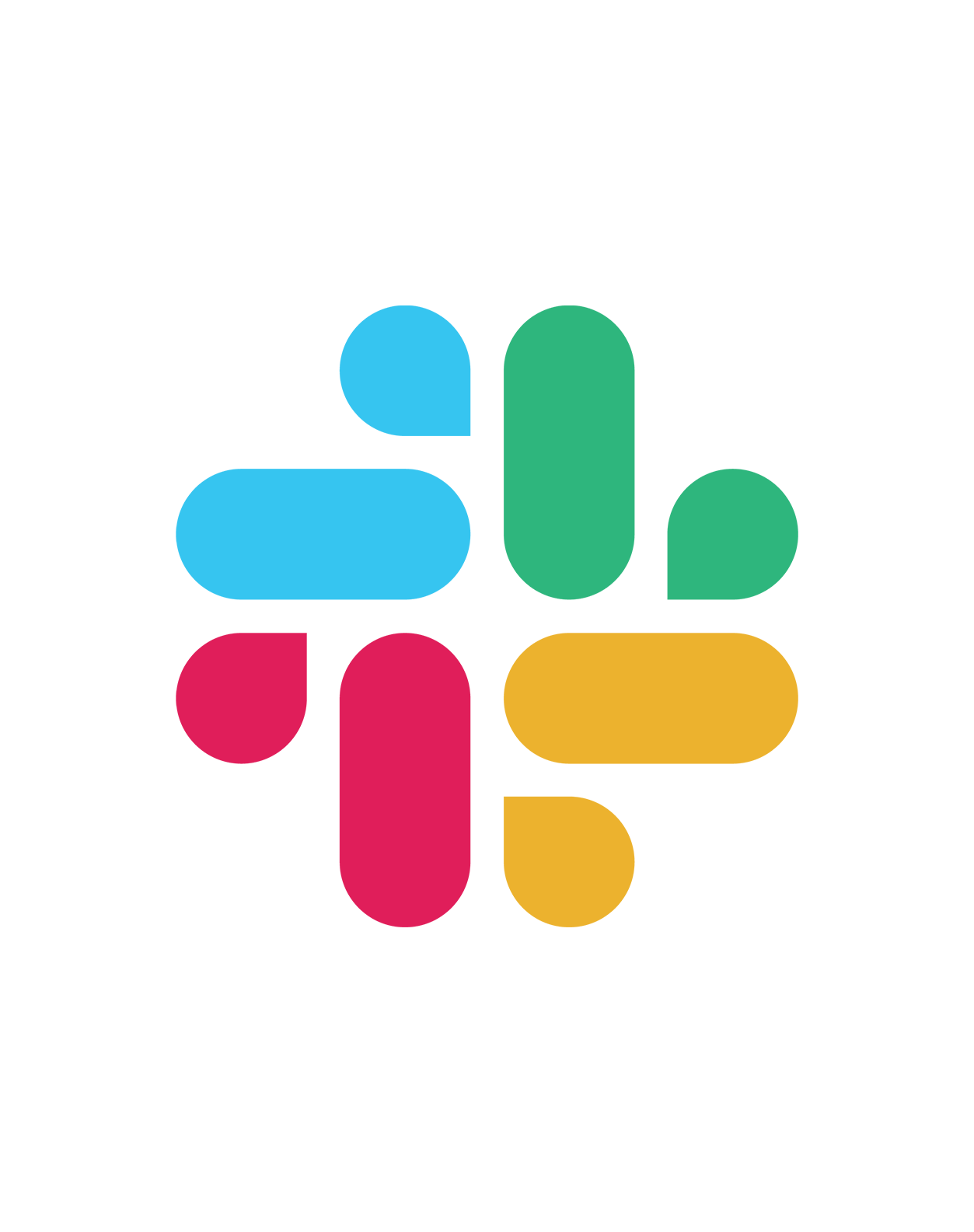 7 691 000

Impressions Generated on Google

We have generated 7.691 million impressions on Google counted with Google Search Console for our clients and our company.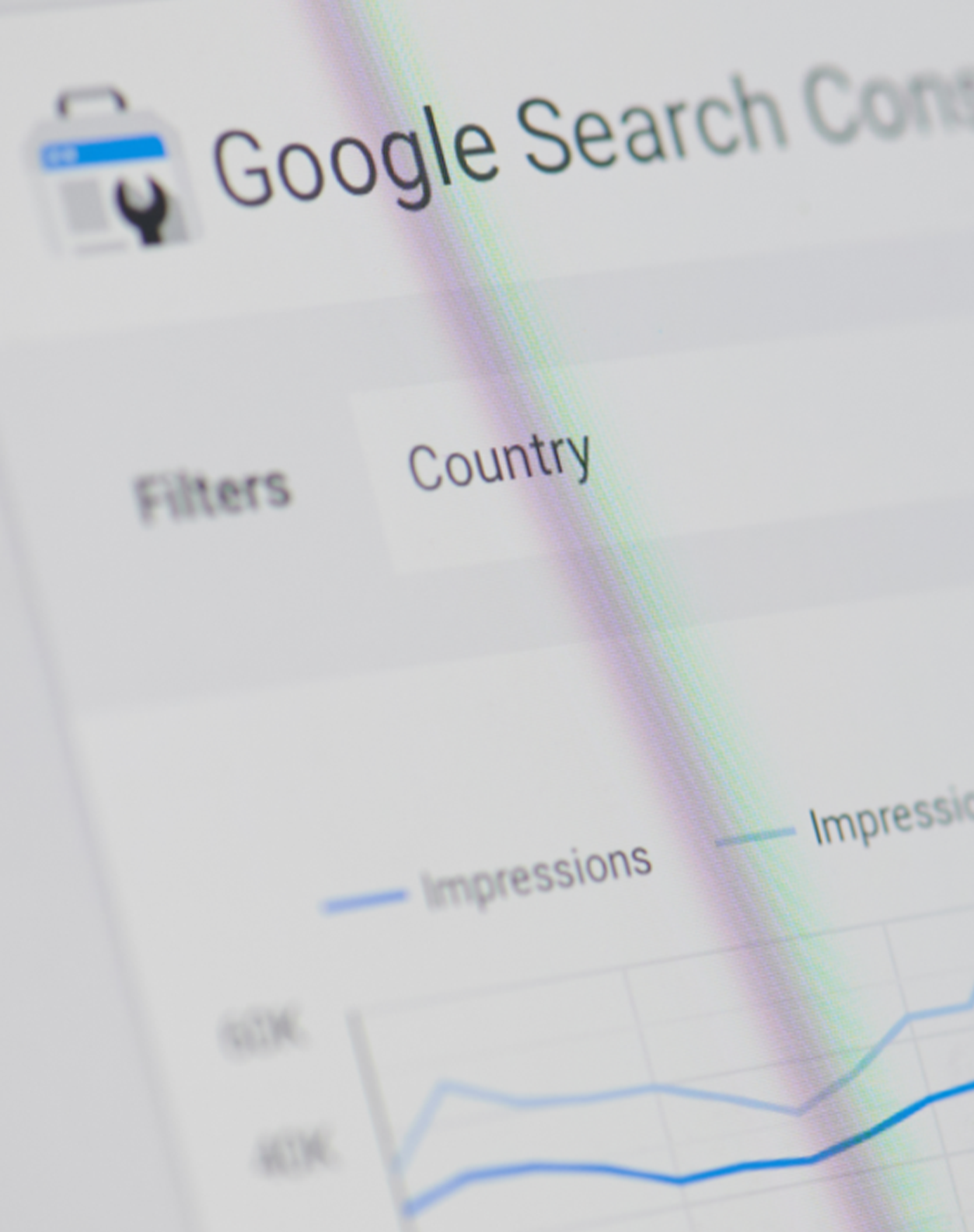 54%

Employee Growth

2020 is our year of growth in which we have hired ten new people and expanded our team of quality people and professionals.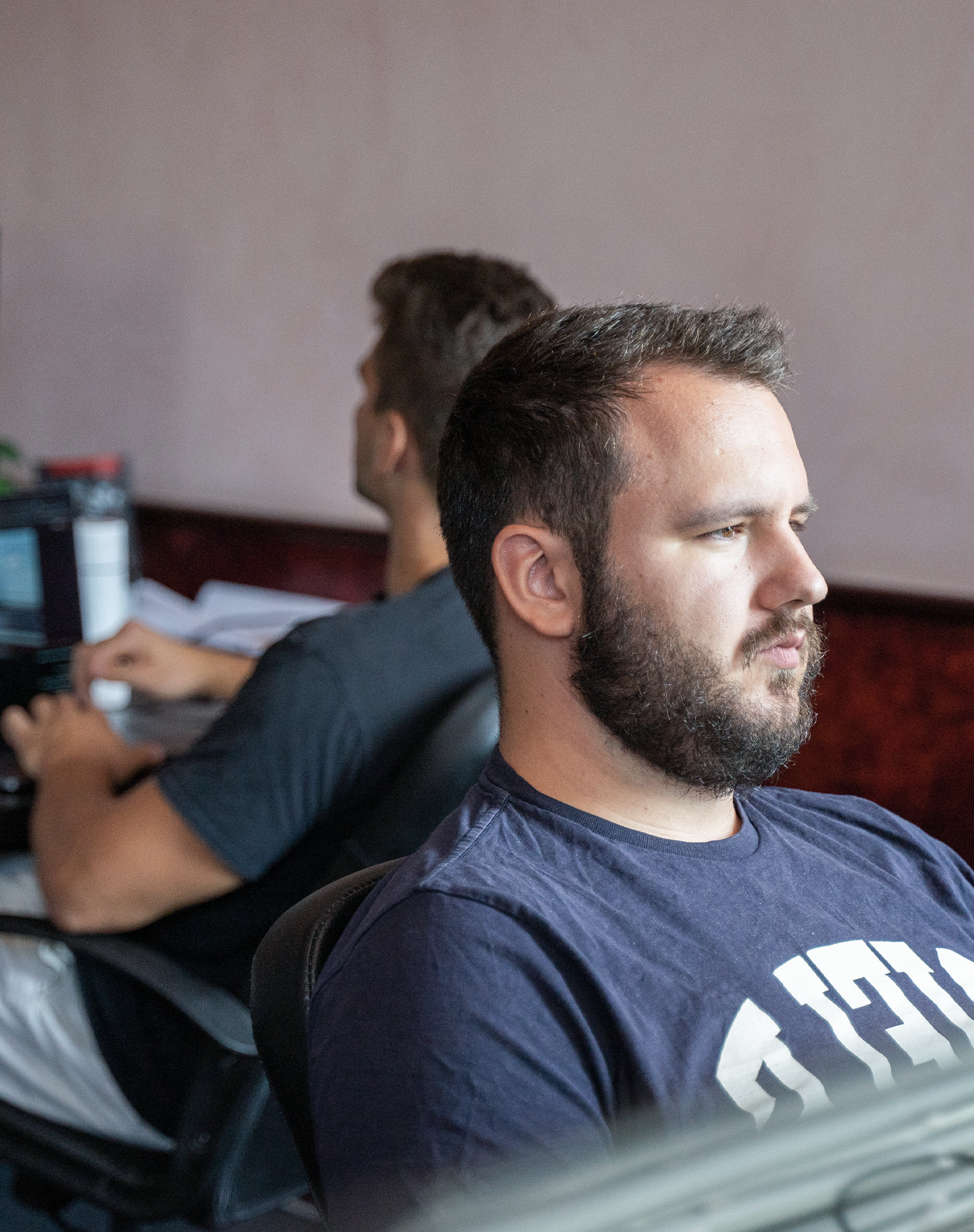 127%

Revenue Growth

Our revenue has increased by 127% this year. Stability, positive cash flow and smart financial management are the guidelines by which we build a foundation for the next phase of the company's development.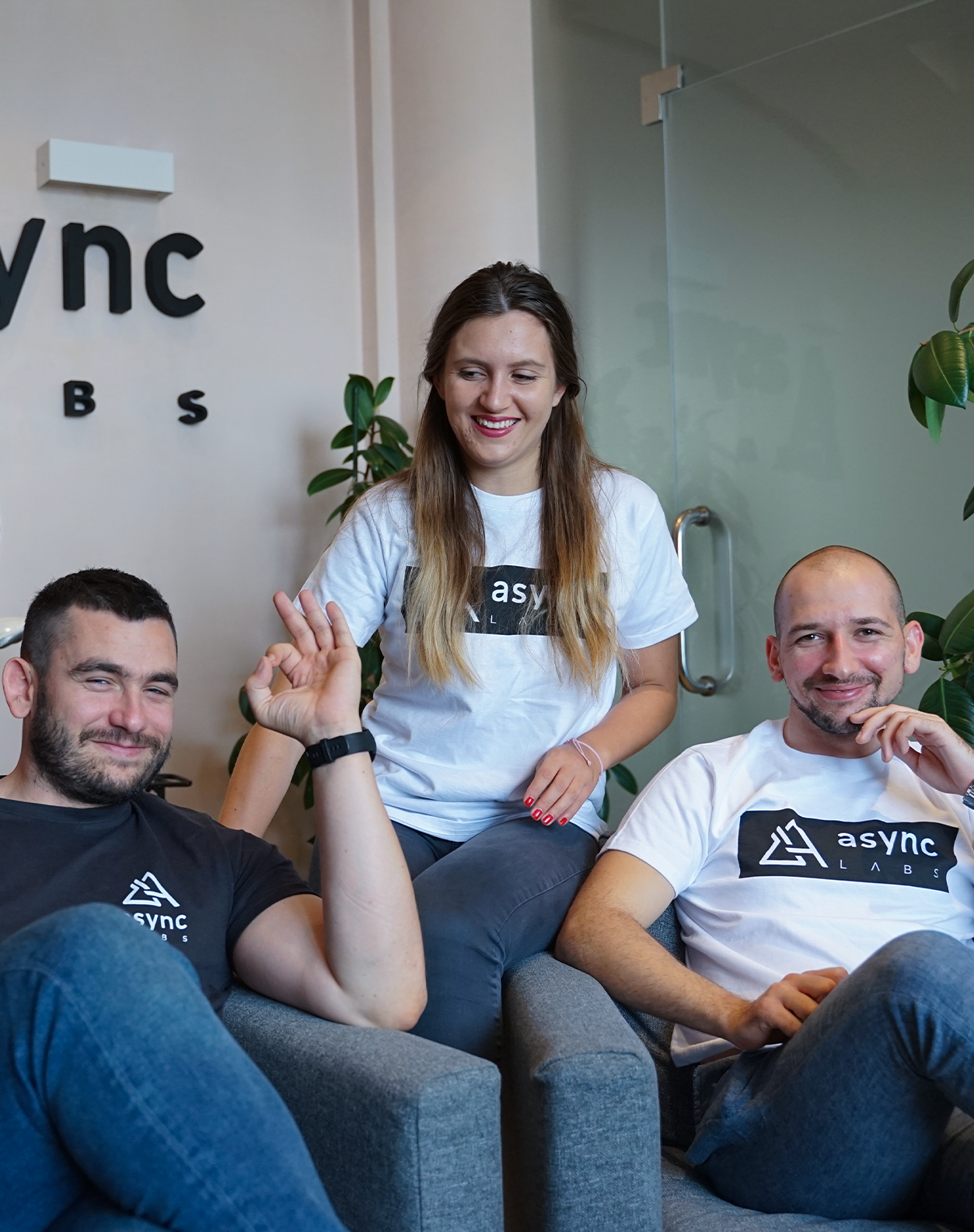 ∞

Countless Cups of Coffee Consumed

Coffee is a liquid hug for our brains and the only unmeasurable thing in our company! ☕?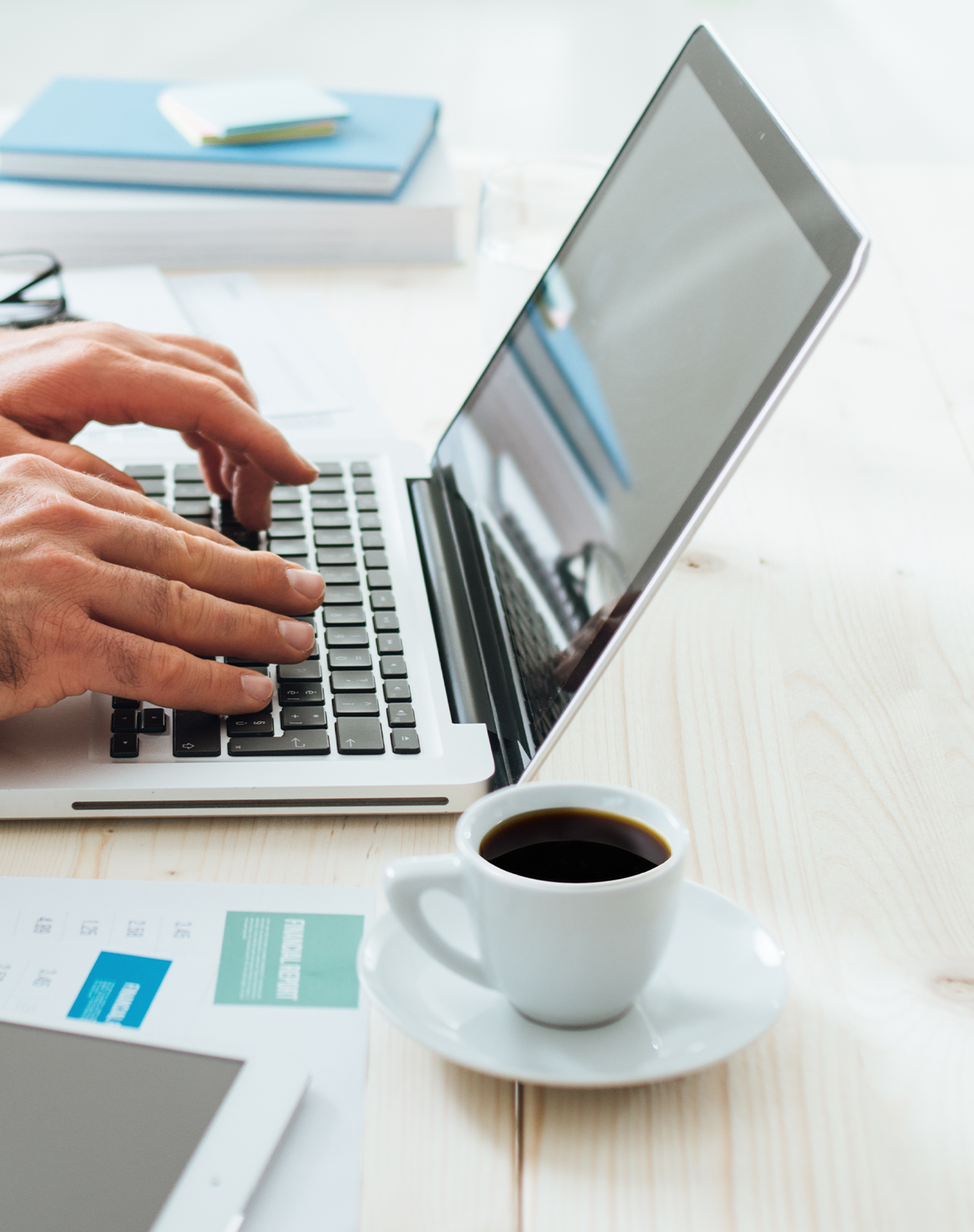 Let's make 2021 amazing (together)!
The year 2020 has been the year of our growth and success and we could not have achieved it without your help! Thank you for recognizing our values and appreciating the hard work we put into every project. We appreciate your business and the confidence you have placed in us.