Pinterest case study on how we managed to get 1 million impressions in 13 months!
In the process of brand awareness and SEO improvements, for brand MyBeeLine we started using Pinterest with two goals:
To raise brand awareness on Pinterest
To send social signals to Google for better indexing pages and SEO improvements
What is MyBeeLine?
MyBeeLine is a brand that aims to save bees from extinction and has a mission to raise awareness about the importance of bees for our ecosystem.


Pinterest case study: Results Timeline (13 months)
1.02M impressions of brand posts
553k Pinterest users reached with posts
61k engagement actions on posts
43k Pinterest users engaged with posts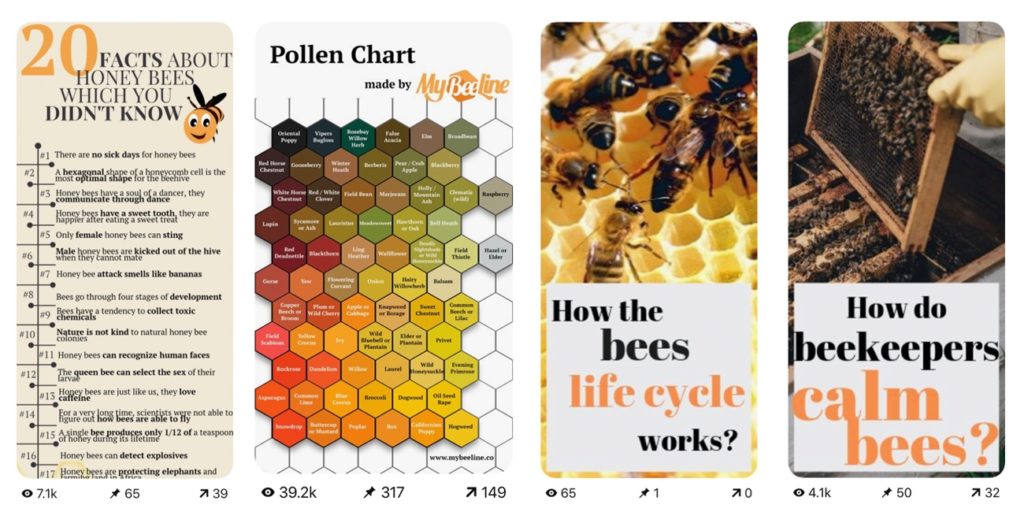 What did we do?
Created and managed 14 boards
Designed images and visual creatives for every post
Created infographics
Pinned more than 1200 pins
To start off, we thought that for Pinterest we need to create special Infographics. For creating them it took a lot of time, and we didn't have fresh pins every day as it was impossible to create them so fast.
Then we decided to create a photo in Pinterest preferred dimensions for every article we had on a portal Mybeeline and pin them on a daily basis. Additionally, we were creating infographics and pinning them on different boards.
At first, we didn't succeed to get engagement and clicks with every visual we posted, but some of them went pretty good and what is the most important result was that people started to follow us.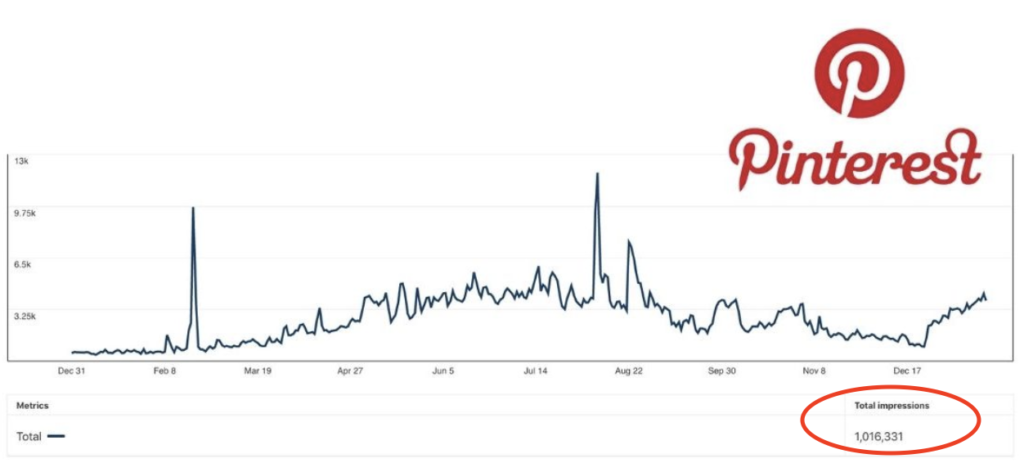 With all those small steps done right, we successfully engaged with more than 43k users where most of them ( 57%) were from the United States. Also, at the end of the campaign, we checked what was our engagement rate and it was exactly 6.02%. With such a huge reach, it was a very successful campaign.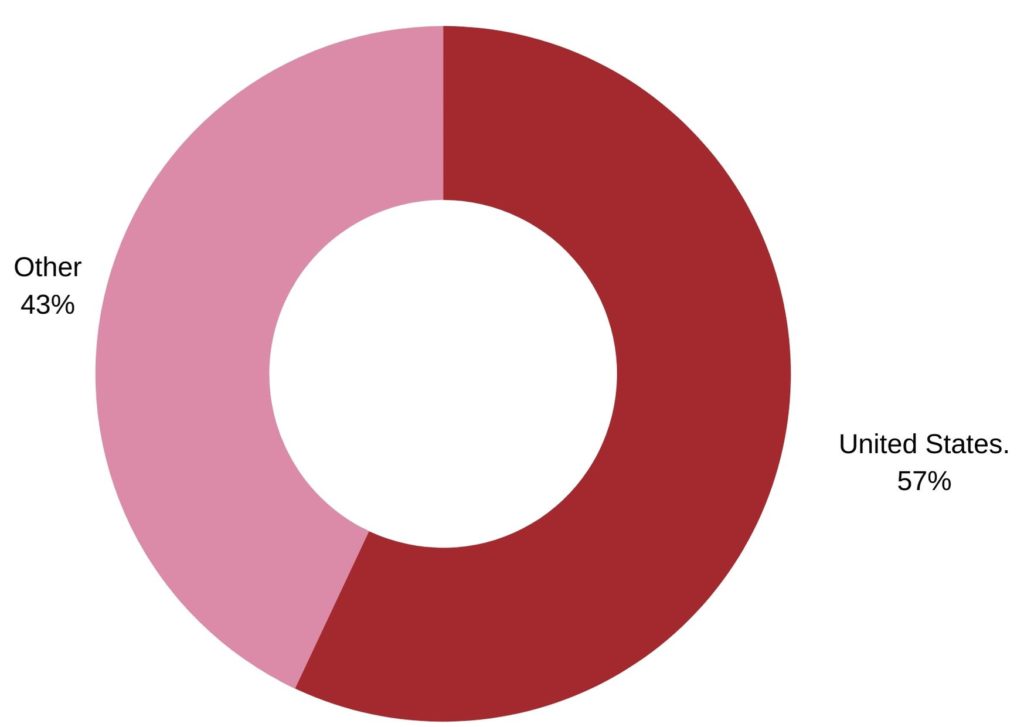 Why is Pinterest important?
By the end of 2019, Pinterest had around 320M monthly active users according to research from Statista, where 1/3 of them is coming from the United States.
As a platform, it is not the first choice for every brand, but for a brand that creates content targeted at a female audience, Pinterest is a great channel. More than 70% of Pinterest users are female.
With Pinterest, you can reach 83% of all women 25-54 inside the United States. In a report published by Pinterest, they said that 85% of women use Pinterest as a place where they can generate ideas, plan, and make decisions. This is an impressive number and we decided that we want to reach this audience… and we made it. What are you waiting for?
Are you already using Pinterest for your business? If not, we would love to hear from you and see how we can help you reach new audiences. Talk to us!